Cool examples of pop-up shops from around the globe
.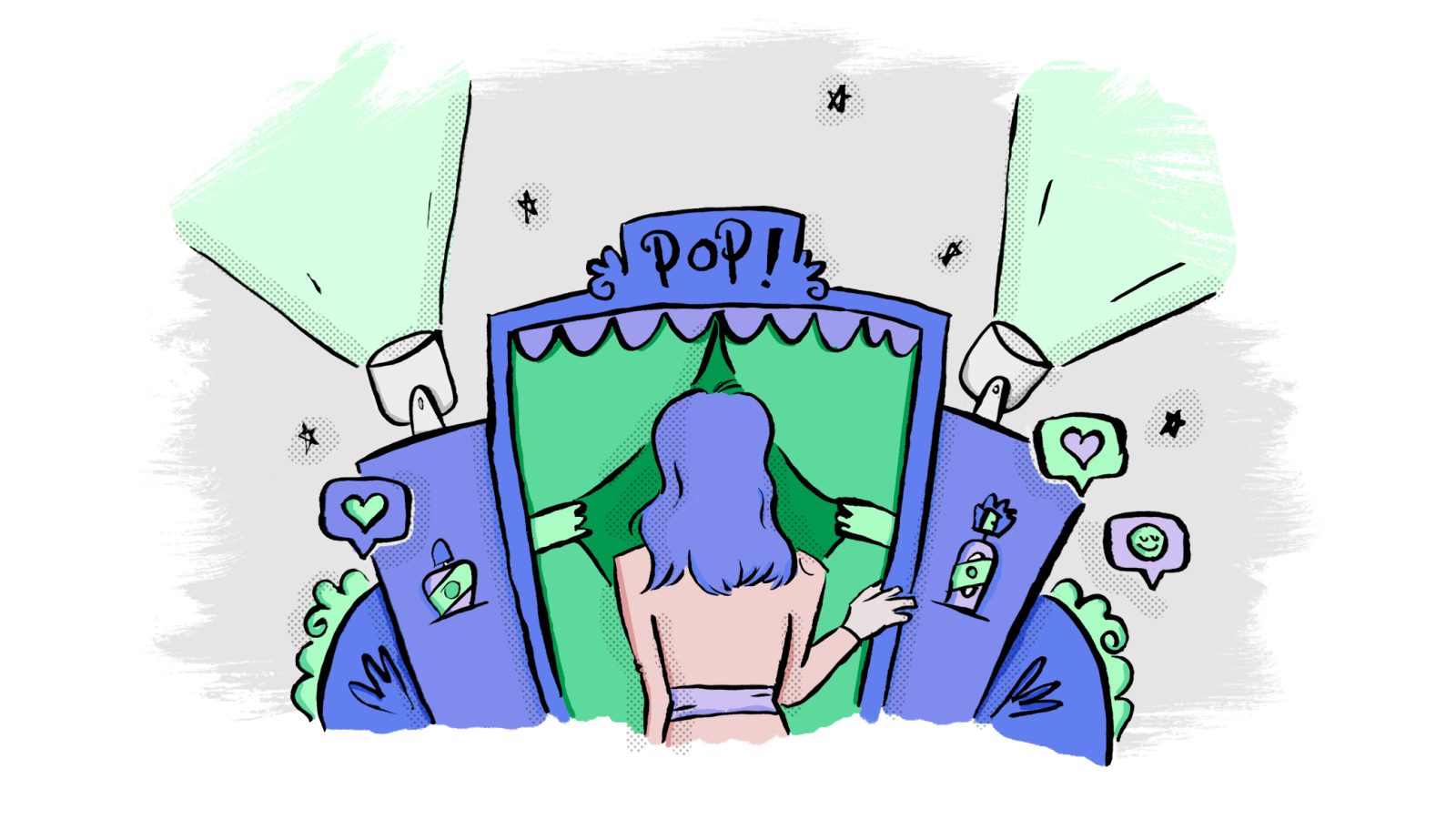 The ever-growing experience economy has made brands in every sector, but especially retail, realise that shopping is an experience in and of itself, that consumers are no longer just driven by the motivation of purchasing but by the theatre that leads up to it. More importantly, they know that if anything's going to prevent the death of the high street, it's this.
Because despite all online shopping's conveniences – the one-click buys and next-day deliveries – human beings are still touchy feely and the most memorable brand experiences will always be physical ones that engage all of the senses. VR and AR can help us get close, but they will never beat the real thing.
It's why retail pop-up shops and stores are so effective and why they've stood the test of time. But what are pop-up shops? Often located in high-traffic areas, they offer exclusive, limited-time experiences that can't be found in traditional retail spaces and enable brands to connect with customers and showcase their products in a unique and engaging way.
The important thing is that pop-up stores aren't just smaller versions of traditional stores. The best pop-up stores have an air of exclusivity and ephemerality to give consumers the sense that this experience will never happen again. They also incorporate participation and sometimes gamification to encourage the shopper to engage one or more of their senses.
To get you inspired, here are some of our favourite examples of pop-up shops and stores from around the world.
Nike SNKRS Pop-Up
One of my favourite pop-up stores is the Nike SNKRS store, which opened in Atlanta in 2018. The pop-up store was designed to cater exclusively to users of its SNKRS app, dropping limited edition sneakers with the app's random Shock Drop feature and using geofencing to send a push notification to anyone within a 25-mile radius of downtown Atlanta. It also featured a branded vending machine serving up free SNKRS and Atlanta-themed merchandise. This is a great example of how to blend the digital and the physical.
Le Labo On Wheels
We love this pop-up shop from one of our favourite brands, Le Labo. Hosted inside a cool-looking truck, the pop-up shop goes on the road to offer the full Le Labo experience around the world. Visitors to the truck can get their hands on a variety of the brand's most popular products, as well as create their own unique scent in a personalised bottle. It kicked off in New York where the brand is based but is now on its travels so keep an eye out for it arriving in a city near you.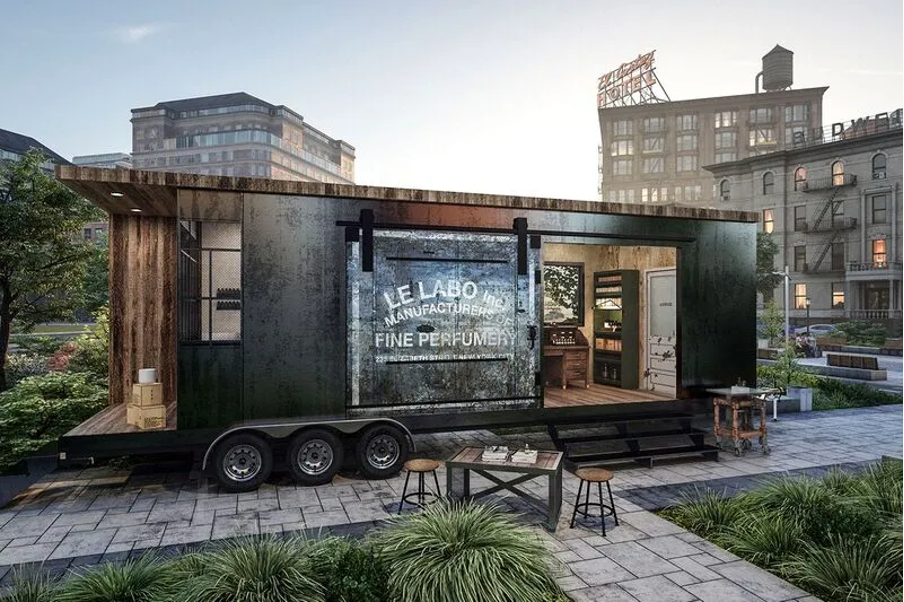 Kit Kat's Chocolatory
Pop-up stores have been around for a while, and none exemplifies their longevity more than KitKat's Chocolatory. This exciting pop-up shop from Nestlé gives visitors the chance to create their very own eight-finger KitKat using a variety of flavour combinations and toppings. It debuted at London's Westfield mall in 2016 and then visited Toronto in 2018, before its popularity prompted the opening of permanent shops around the globe. If you're in the UK, we'd recommend visiting the one at York's Chocolate Story, the home of the KitKat (bet you didn't know that).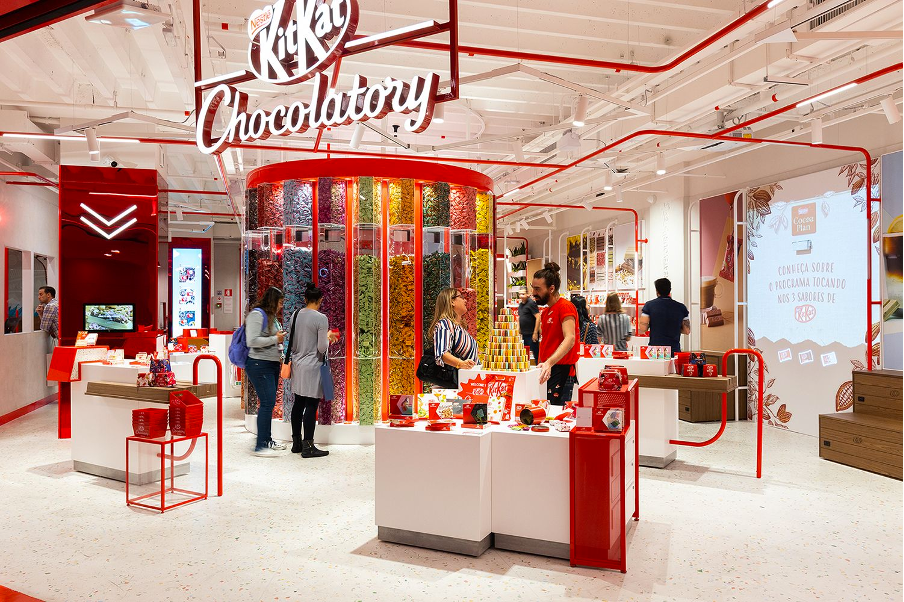 Lush Sleepy Tour
Lush Sleepy was a standout pop-up shop that toured major cities in the UK, including London, Cardiff, Glasgow and Leeds. The pop-up shop offered customers the chance to experience products from the brand's Sleepy range, as well as get their hands on exclusives and attend insightful workshops and consultations. To encourage a moment of calm, the pop-up also incorporated a mindfulness tunnel where customers could immerse themselves in the space and learn practises to help them feel more relaxed and grounded.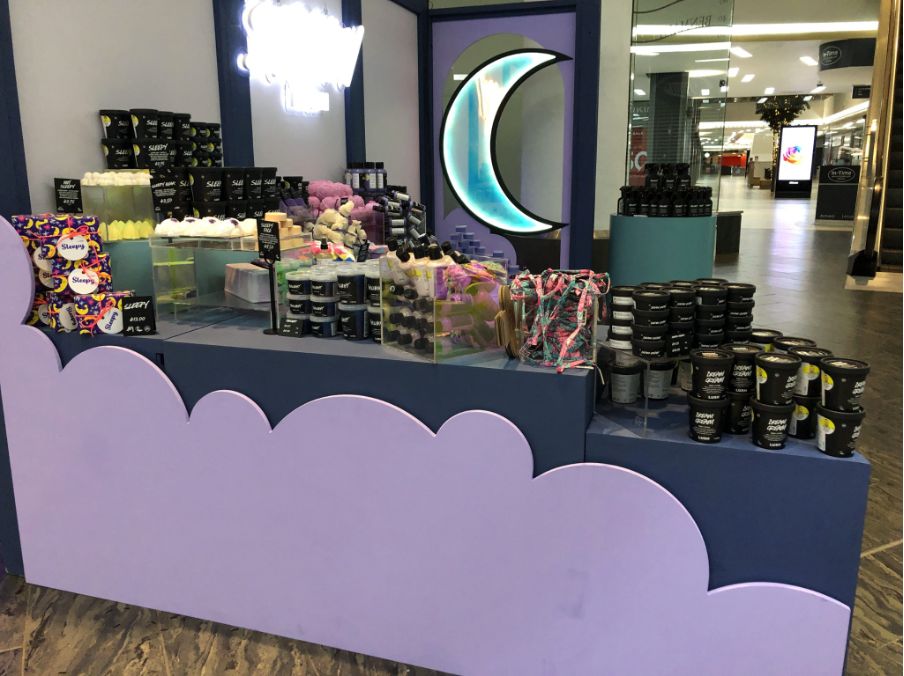 Glossier London Pop-Up
Glossier's London pop-up store caused mass hysteria when it first opened for a limited period in November 2019, going on to become the brand's most successful pop-up to date. The pop-up store gave customers the chance to try out the brand's best-selling products and attend exclusive events, all in a space uniquely inspired by British design and architecture. With Instagrammable themed rooms and a photo studio, it gave customers the chance to fully immerse themselves in the Glossier experience.
There are plenty more examples of pop-up shops and stores from brands but these are just a few of our favourites. If you're looking for some ideas on how to take your brand's pop-up shop or experiential activation to the next level, check out some of our work or get in touch and let's work together.