March Campaigns of the Month
.
Topic
Campaigns of the Month
Imagine getting paid to admire the best campaigns in the business and write a blog about it every month. What a luxury! Anyway, enough bragging. It's time for a new edition of Campaigns of the Month and boy, do we have a treat in store for you. From the cereal of the rich and famous (sort of) to chicken step counts and billboard spam, the calibre of work in March was next level. Enjoy.
Surreal - 'Celebrity' endorsements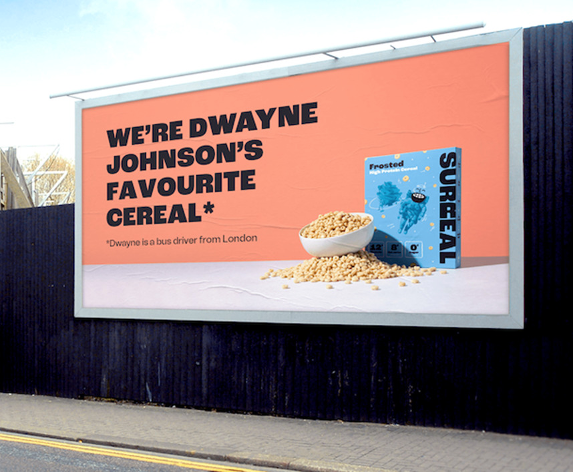 Challenger cereal brand Surreal got everyone talking this month with a star-studded OOH campaign – or so it appeared. The brand unveiled a series of posters proclaiming themselves as the favourite cereal of Dwayne Johnson, Serena Williams and Michael Jordan to name just a few. But these weren't the real celebs, just ordinary people with the same name. Bold, brave and disruptive, I'd expect no less from everyone's new favourite cereal brand.
Coca-Cola - 'Masterpiece'
Coca-Cola has had some misses on the ad front recently but they've smashed it out of the park with this latest campaign. 'Masterpiece' follows a Coke bottle as it travels from one famous painting to another on its way to an art student in need of inspiration. We were completely in awe of the work done by the VFX team at Electric Theatre Collective and Blitzworks, who combined live-action video, CGI and even AI to bring the ad to life. Thirsty work.
Honest Eggs Co - 'FitChix'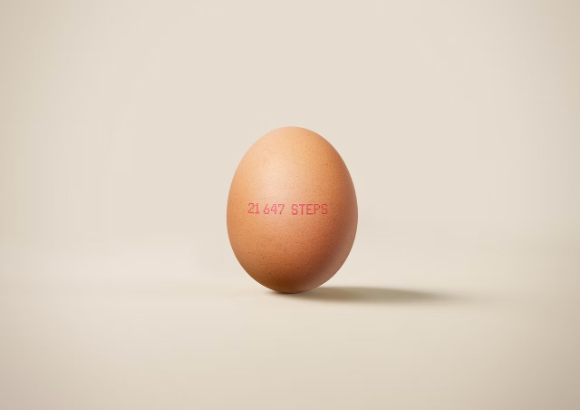 The word 'genius' is thrown around too much nowadays but the idea behind this campaign from Australian egg company Honest Eggs Co feels like it could be well worthy of the G word. FitChix are ergonomic, chicken-friendly fitness trackers that capture the step counts of individual chickens, which are then printed on the eggs before sale to reassure conscious shoppers that the bird laying it was free and healthy. Clucking brilliant.
EE & Saatchi & Saatchi - 'Stay Connected at Night'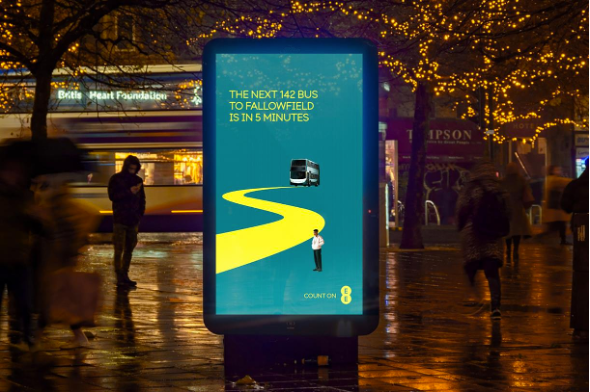 I'm a big fan of Saatchi & Saatchi's recent work for EE and this latest OOH campaign hit the mark again. 'Stay Connected at Night' harnesses EE's Stay Connected Data and combines it with the power of Ocean Outdoor's out-of-home technology to offer people a route home on public transport networks even when they've run out of data. The campaign ran every night for two weeks in popular nightlife spots and areas densely populated with students. Very clever.
Oatly - 'Spam' newsletter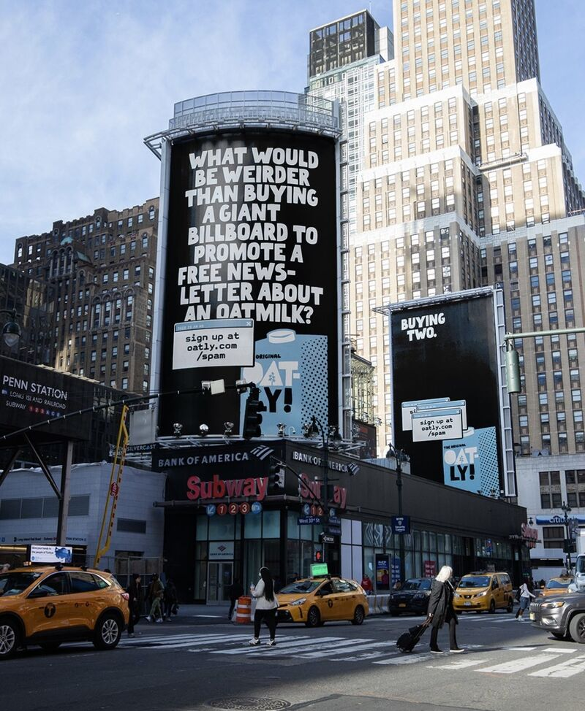 Getting people to sign up for a newsletter isn't easy. The word alone has been known to send shivers down the spines of some agency folk. But if there's any brand that can make it look easy, it's Oatly. By doing the seemingly impossible and dedicating an entire OOH campaign to promoting its brilliantly-named newsletter 'Spam', the brand made clever use of sarcasm and self-deprecating humour to poke fun at themselves. And people lapped it up.
Change the Ref & Leo Burnett - Making 'The Lost Class'
Okay, I'm breaking the rules slightly with this one as the 'The Lost Class' campaign didn't appear in March but an article about it was published in The Drum last month. Frankly, the campaign is so damn good that it deserves to be talked about again (and again and again). If you missed it, Change the Ref partnered with agency Leo Burnett to produce a breathtaking and important piece of work that cleaned up at pretty much every awards ceremony. The making of film should be watched and studied in every advertising class.
And with that, I'm going to end this month's blog there as it's not fair to expect any brand to follow that. What did you make of the quality of work in March? Any favourites? Let us know in the comments wherever you found this blog.