October Campaigns of the Month
.
Just like that another month is over, which means it's time for us to look back at some of the best campaigns that have tickled our eyeballs in October. From expert trolling by Hollywood A-listers to a runway on the runway, this month had it all. Not to mention some of the most talked about above-the-line advertising we've seen in a long time. Without further ado…
Deadpool 3 announcement
Ryan Reynolds isn't just a talented actor and filmmaker, he's also a successful entrepreneur and a very astute marketeer. In fact, he probably could have made a career in advertising if things didn't work out in Hollywood. Maybe he still will, who knows. So it's no surprise his announcement for the upcoming Deadpool 3 movie, the first featuring the lycra-clad assassin in the MCU, was bound to get people talking. Bonus points if you can spot all of Reynolds' other business interests dotted throughout the film.
STAMMA and VMLY&R – 'How We Talk'
Ahead of International Stammering Awareness Day on 22nd October, national organisation Stamma partnered with VMLY&R to launch an awareness campaign that aims to create greater visibility and understanding among the general public that stammering is just how some people talk. The campaign features a series of bold and playful posters and a film, produced and edited by Sticker Studios and Nomad,  starring 17 individuals who stammer. We loved how direct this campaign was, pulling no punches about challenging people's preconceptions.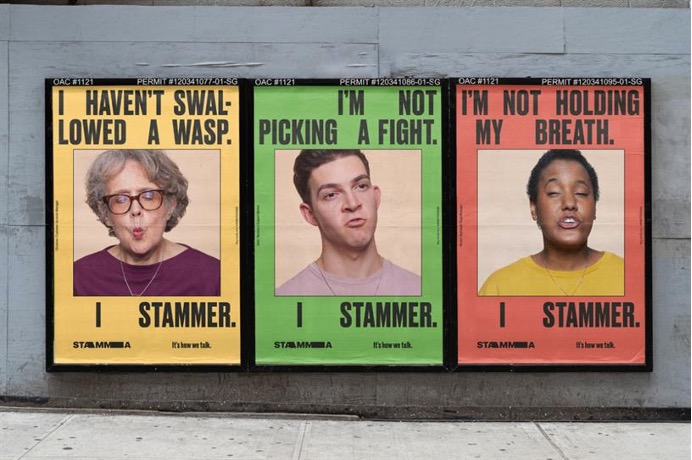 Emma Shleep Sanctuary
I'm sure we've all experienced one of those sleepless nights where nothing will help you nod off, not even counting sheep. Well leading mattress brand Emma went one step further with a unique getaway experience to give two lucky people the best night's rest in its science-backed, world-first sheep counting sleep experience. Hosting the competition winners overnight in a custom, private sleep dome with views across the rolling Sussex hills, surrounded by sleep-inducing numbered sheep, this is one baaa-rilliant experiential campaign.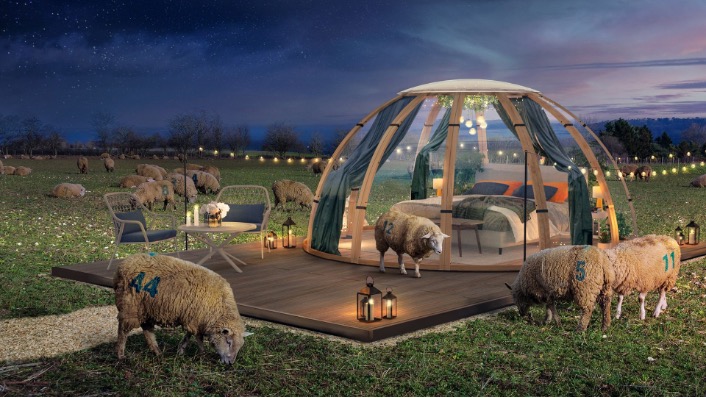 British Airways and Uncommon – 'A British Original'
There's one major benefit to being the person that writes these blogs and it's this – I get to choose what I think is the best campaign. For me, it's Uncommon's latest campaign for BA. Now, as a copywriter I might be slightly biased as this campaign relies on the copy to do a lot of the heavy lifting. The relatable lines – more than 500 of them across outdoor, print and digital – delve deep into the stories behind why people escape on holiday and are a case study in how to create ads that get to the heart of what really matters to an audience. The creative, while simple, is also executed to perfection.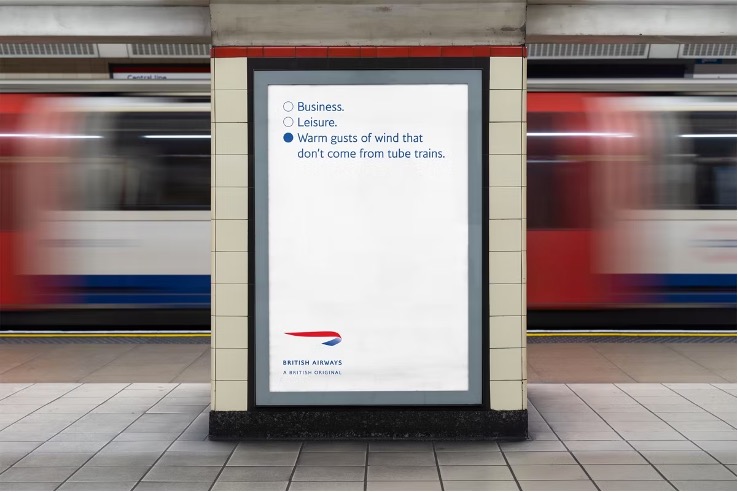 Trainline, Golden Wolf and Mother – 'I Came By Train'
From planes to trains now as we look at Trainline's latest campaign to promote the environmental benefits of train travel. The brand teamed up with Craig David to produce a song, titled Better Days, and an official animated music video from Golden Wolf at Stink. Better Days acts as the campaign's anthem and follows Craig David as he travels by train through a series of fantastical landscapes, with some hinting at the human impact on the environment. Mother worked on creative for the outdoor, print and digital, which are again a masterful example of how to combine simple design, bold typography and punchy lines to land a message.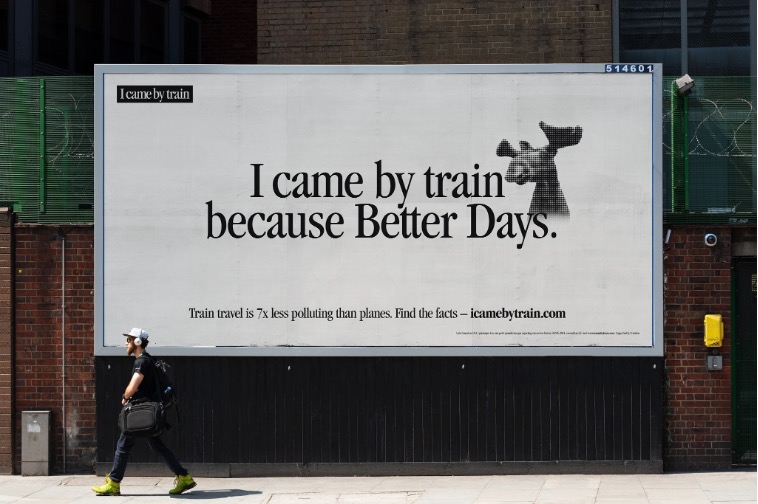 Virgin Atlantic, Lucky Generals and Tin Man – 'Our New Uniform Code'
Finally this month, it's hats off to Virgin Atlantic for launching its new gender-neutral uniform policy with pizzazz. The ad campaign, produced by Lucky Generals and Tin Man, was fronted by former pop star and Ru Paul's Drag Race judge Michelle Visage and featured a group of models dancing on a runway in uniforms designed by Vivienne Westwood, all under the tagline "Your uniform, your identity, your choice". While Virgin isn't the first airline to introduce gender-neutral uniforms for staff, they certainly deserve praise for quite literally making a song and dance about it.
Check back next month to find out which campaigns make the cut.