Søstrene Grene Manchester – Our Interior Stylist Reviews the New Cross Street Store
.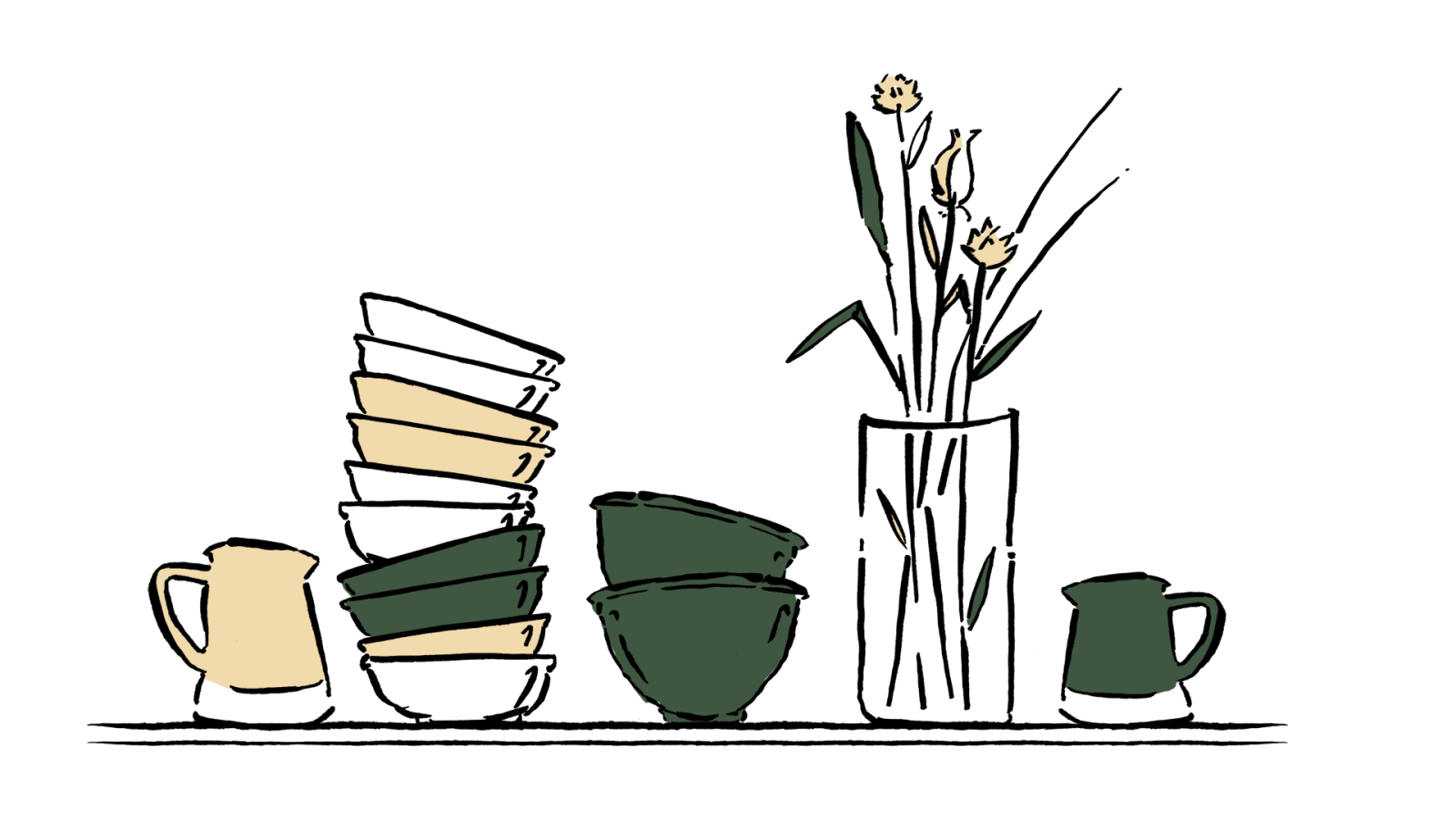 Manchester's home interior stores are sadly not what they once were. It still pains me to think of Heals and Habitat. Once inspiring interior leaders, the stores closed in 2010 and 2011 respectively when Heals was said to be under performing and Habitat went into administration.
When I worked in Paperchase on St Mary's Gate many moons ago, I would look forward to vising both stores on the majority of my lunch breaks. The designs and products within each of them sparked my imagination and influenced my passion for interior design and styling.
So, I was delighted to hear that Søstrene Grene, the hip Scandi retail chain, was making its debut on Cross Street within the stunning Royal Exchange building. The arrival is very timely for Christmas shopping, with a unique variety of home accessories, kitchenware, gifts, interior furnishings and more on offer.
In a similar way to Ikea (think orderly Tardis!), shoppers are led through the store via a carefully curated route. The retail space takes you on a considered journey to ensure that you are experiencing all of the products, with all of your senses ignited by scents of herbal teas and untreated woods and the sound of soothing, classical music.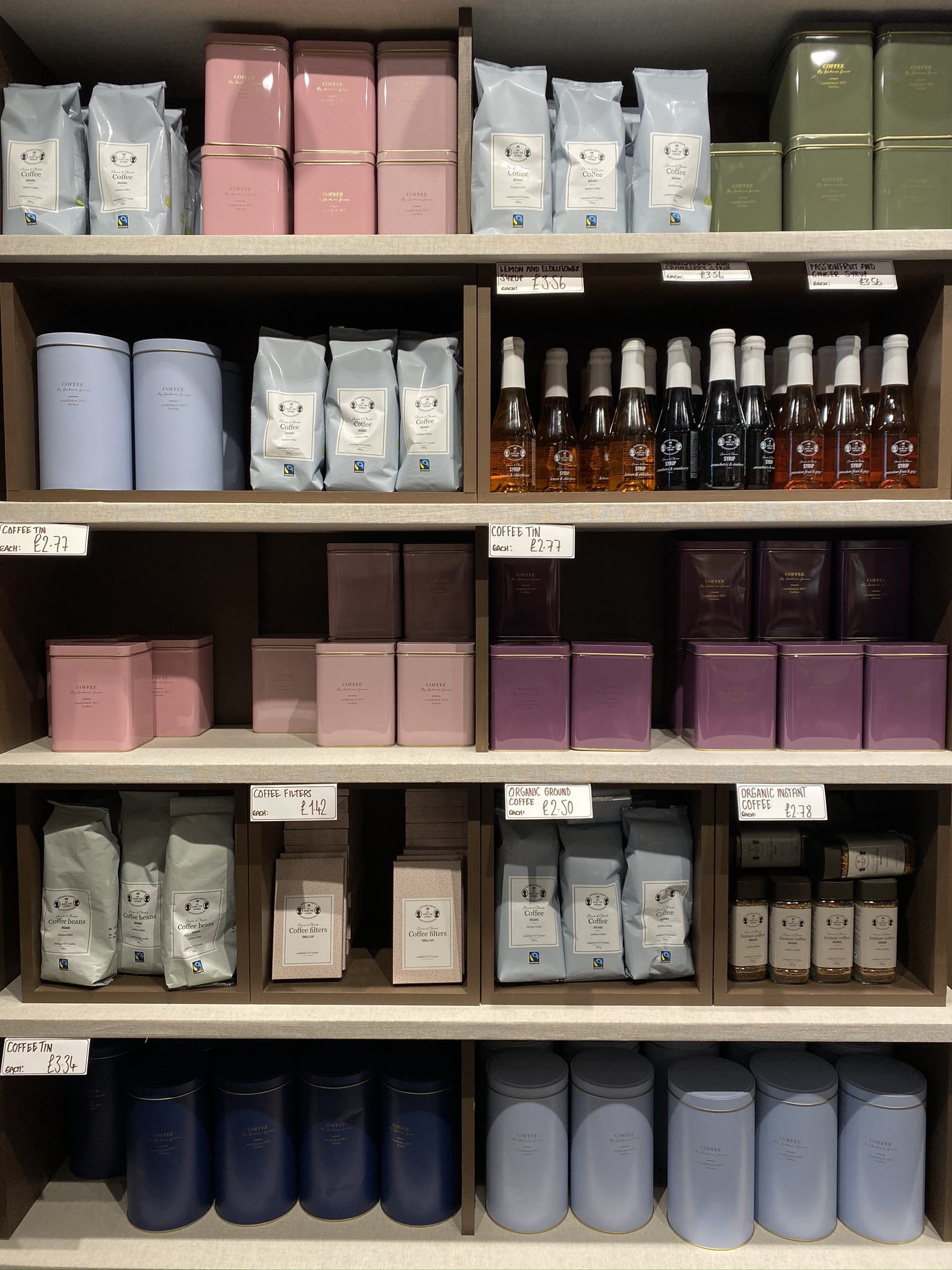 A quick Wikipedia trawl of Søstrene Grene gave me a bit of background info. The business was founded in 1973 in Aarhus, Denmark by Knud Cresten Vaupell Oslen and Inger Grene, a husband and wife duo who based the concept of the stores around two sisters, Anna and Clara. Anna, the creative day dreamer and Clara, the organised, practical sister, are personas derived from Inger Grene's two aunts. Together, they embody the brand's vision and values.
The sisters epitomise what Søstrene Grene has to offer, not just in terms of the physical products, but the feelings and experiences they evoke as people shop for them in store. Anna and Clara are the ethereal hosts of Søstrene Grene. As you wander around, you'll see notes from them introducing the products and explaining where certain ideas have come from.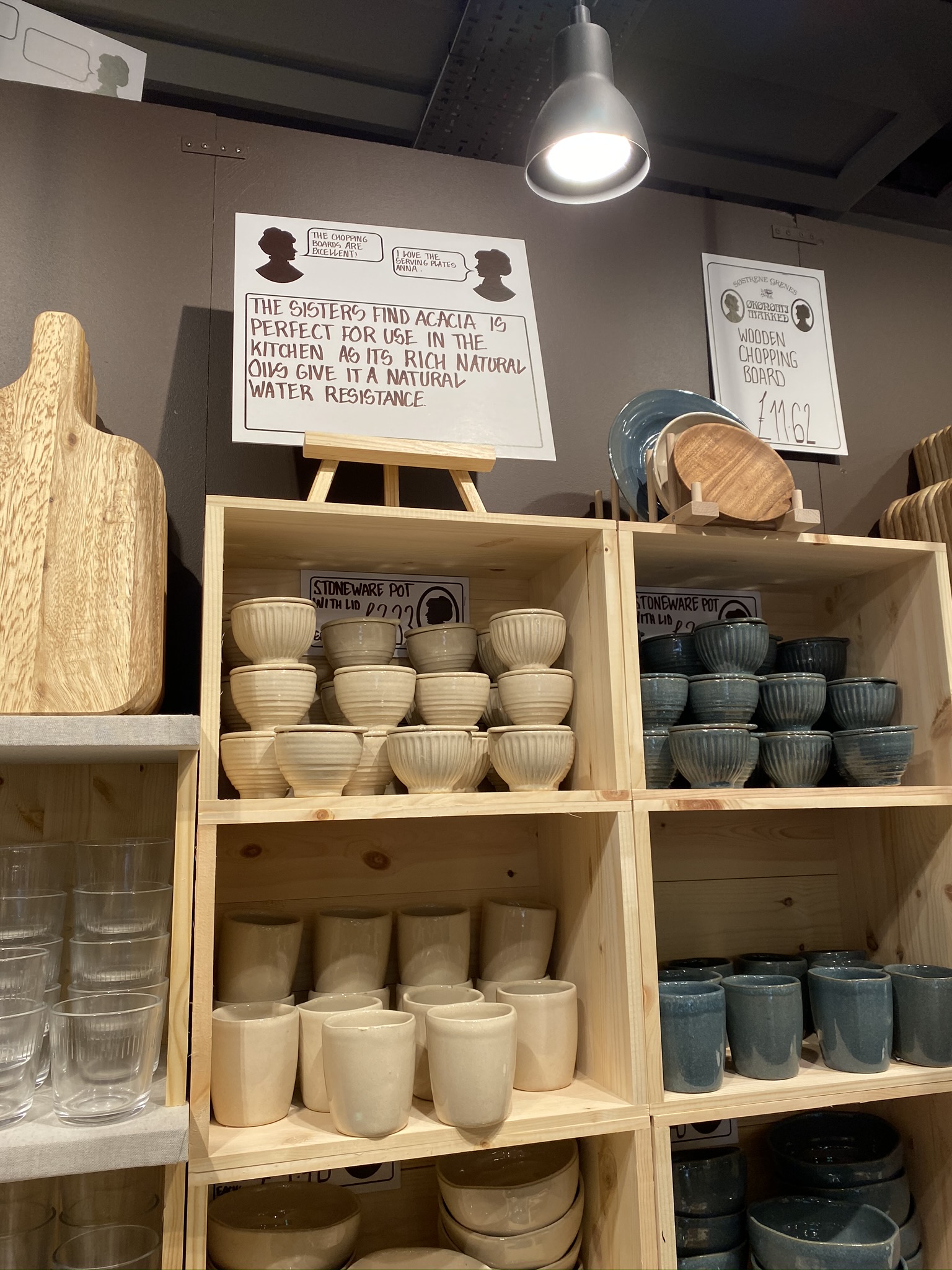 The store itself is a Labyrinth, its twisty, turney aisles encouraging shoppers to embark on a voyage of discovery as they leave behind the logic and stresses of everyday life. Browsing here is an experience. It frees the mind and allows the imagination to roam free, inspired by the products within.
Inger is an interior designer and travelled the world with her children to find perfect products for her stores. Each product must fit certain criteria, to be beautiful, safe, made from the best substances possible and all at an affordable price. You'll find beautiful, filmic displays as you make your way through, like this dining table, set and dressed immaculately, demonstrating some of the many ways that you can use the pieces in your home.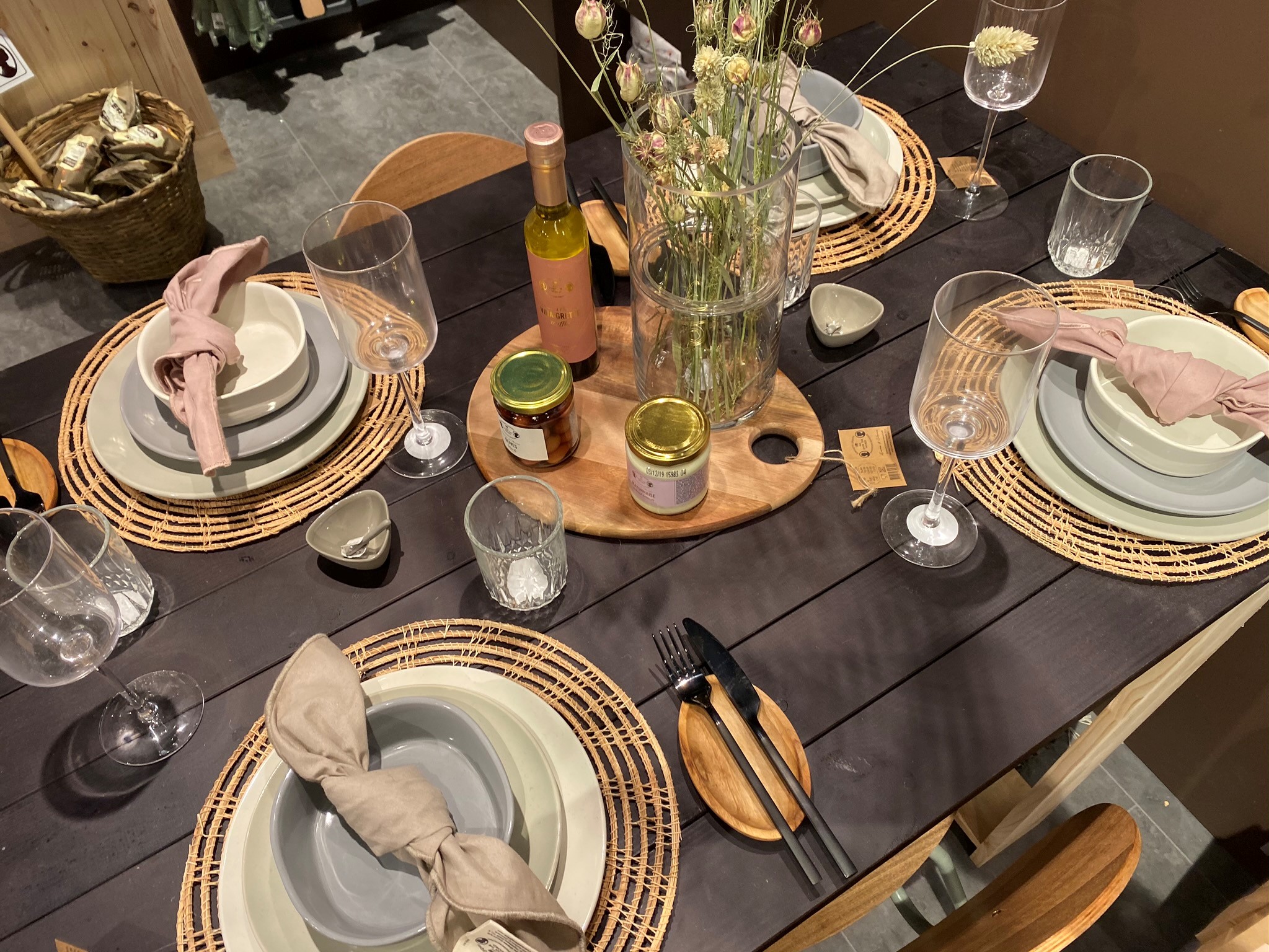 Since my visit, I've been swooning over the gorgeous selection of vases. I'm currently very into ribbed glass, so these fluted vases have really caught my eye, and I'm imagining them crammed with festive holly and red roses on the Christmas dining table. From ceramics to teas and all things in-between, many of the products on offer will be making their way into my Christmas hampers. The candle and napkin selections are also vast and varied, enabling you to create any mood in your home, and with prices starting from just 33p, there are serious bargains to be had!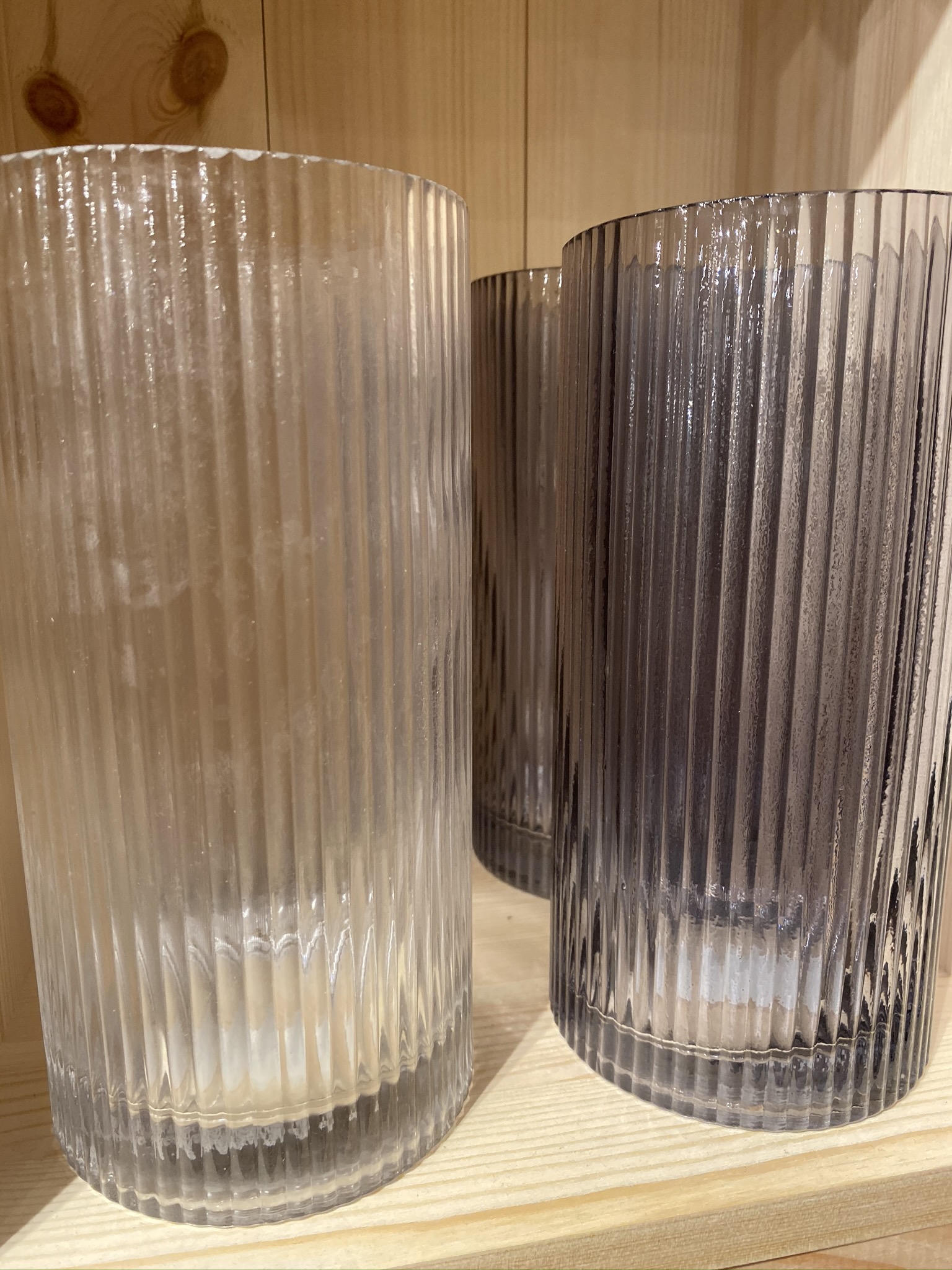 I'm also a big fan of the architectural interior of the store. The extra thick coving painted in creamy chocolate brown is the perfect neutral backdrop for the pale untreated wood shelving units. I also LOVE the organisation of the store, which looks a bit hectic because of the vastness of the products on offer, but it so nicely arranged. Take the wools for example, each colour housed in its own wooden nest.
I'm delighted to welcome Søstrene Grene to the city – a very stylish addition – and I'm very much hoping that this will be the start of a home interior store invigoration for Manchester.
Have you got an interior design project coming up? We work across retail, leisure, and residential developments to name but a few… hello@holdens.agency