We Mean Business: Shop Local. Support Local
.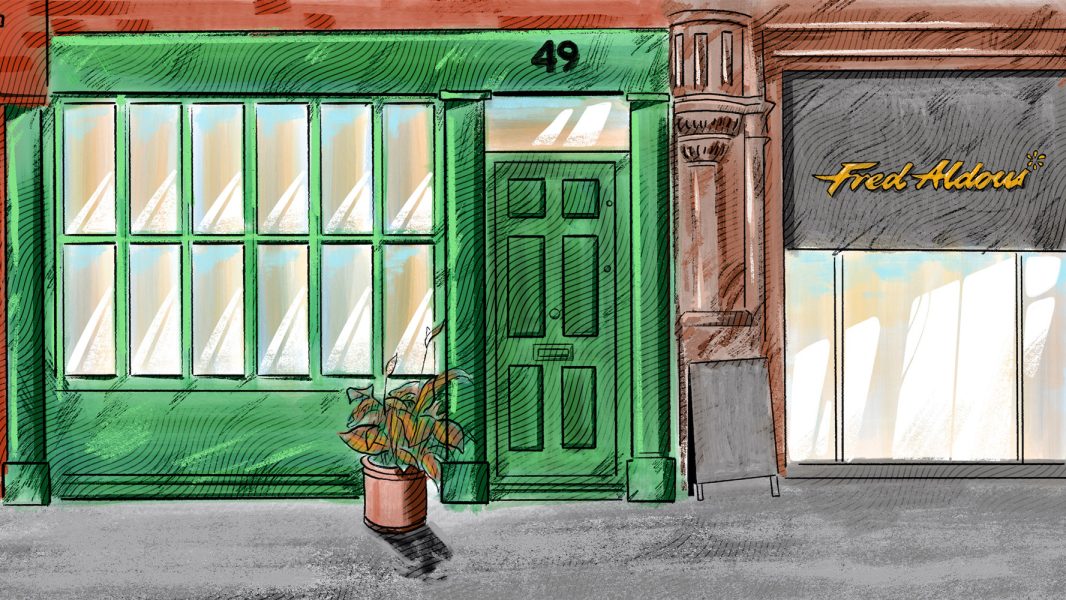 As the second lockdown of the year approached, we were thinking about the businesses that we are so used to visiting and supporting each day when working from our office in the Northern Quarter and from home. Not only were the smaller shops and cafes experiencing reduced footfall, they are now experiencing temporary, and in some cases permanent closures, which is hitting our city and its people hard.
Those businesses that are fortunate to keep going are spending a lot of time, money and energy thinking of creative ways to keep afloat; making sure their websites are up to date with stock that they can sell online, and where possible offering a click and collect, or takeaway service, predominately for food and drink.
We want to show our appreciation and love for our favourite small businesses and do what we can to support them. That's why we've put together a compilation of the small businesses that we love and miss in Manchester's Northern Quarter, as well as some local businesses closer to home that we'd love to celebrate and support at this time of financial strain.
As we're well and truly in the festive season, get online and buy a few Christmas pressies from local businesses you love, and help keep our small businesses in business!
Laura La Gambina – Interior Stylist & Account Manager
As much as I'm enjoying #WFH life, especially in the colder, darker months, I'm really missing the lunch time ritual of perusing the NQ, visiting some of my favourite shops to gain creative inspiration, browsing beautiful items and eating tasty things. Some of my go-to shops include Oklahoma, Fred Aldous & Beaumont Organic. These stores might be closed at the moment, but we can still order online!
Beaumont Organic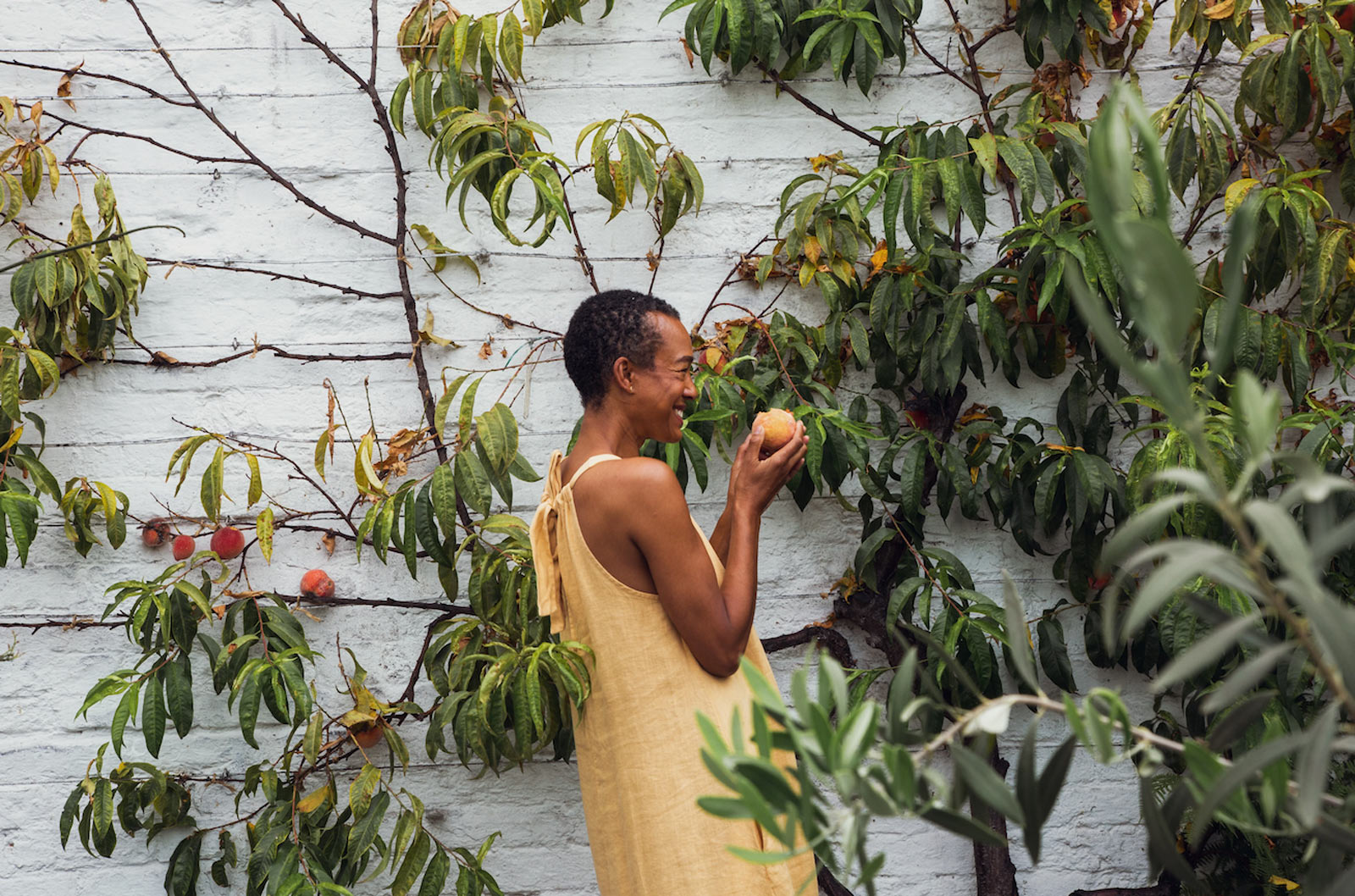 Fred Aldous

Oklahoma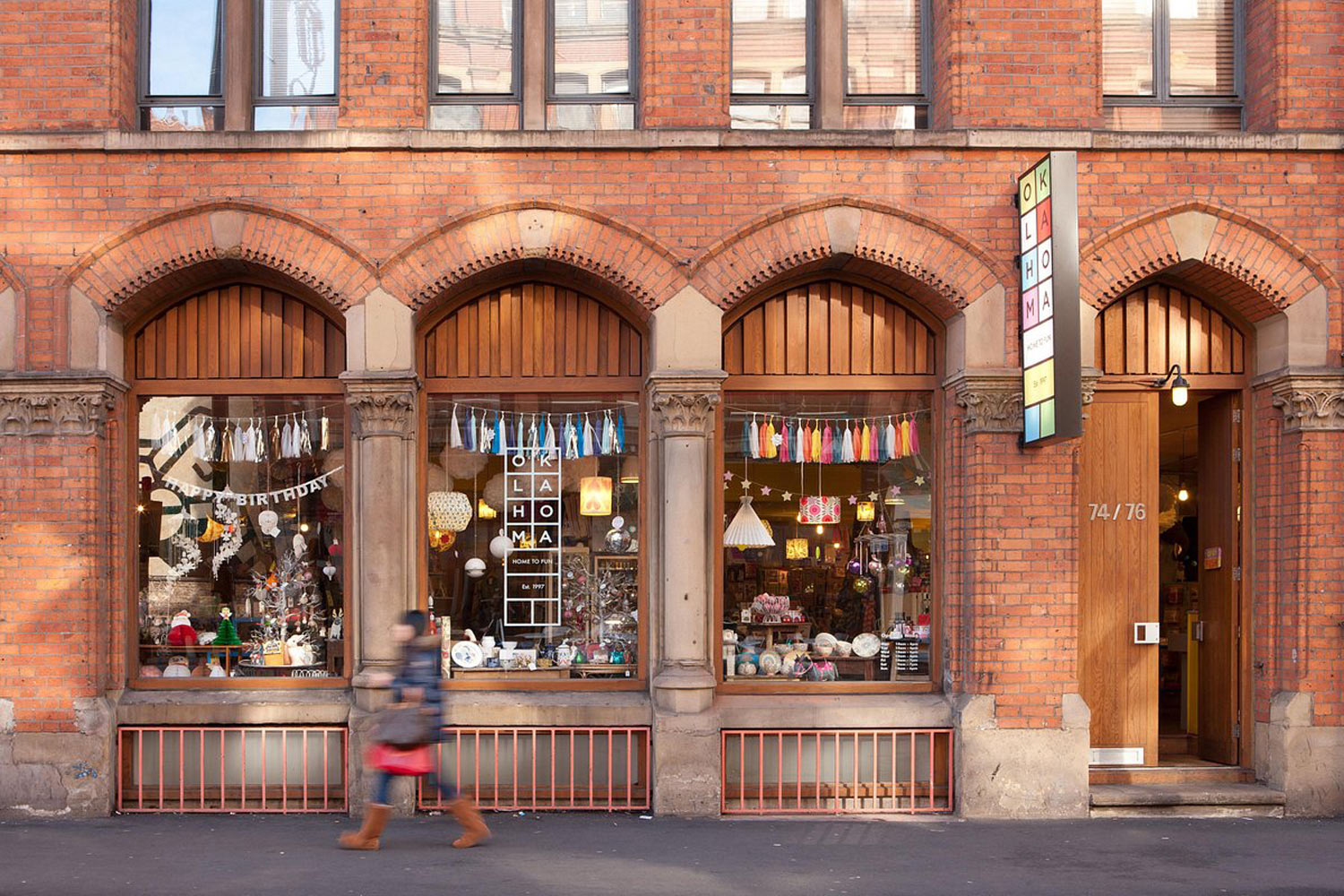 Josh Lawrence – Business Development / Account Management
Eastern Bloc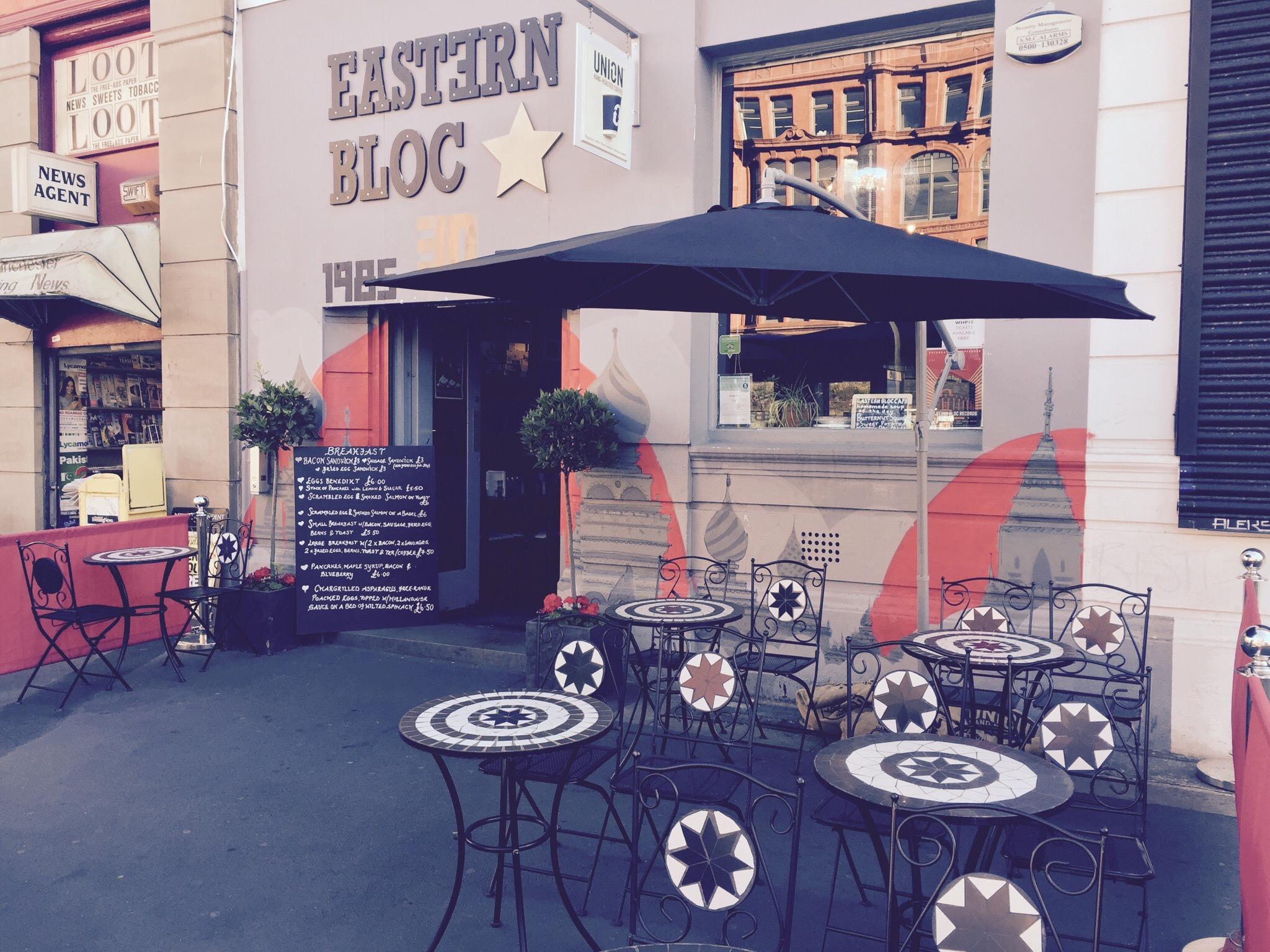 Eastern Bloc is my absolute favourite place to grab a coffee and dig for the best and most underground records you'll find in Manchester. E Bloc was founded by the world renowned Mancunian electronic music group 808 state back in 1985, and can now be found on Stevenson Square in the Northern Quarter. It's ground floor cafe offers amazing hand-roasted coffee and scrumptious snacks, while its tiny record shop perched up on a landing above the cafe has some of the best records in town, ranging from Techno to Funk & Soul. Visit their online shop and do some virtually digging here or check out their gift vouchers: https://www.easternblocrecords.com/new
Jenny Jones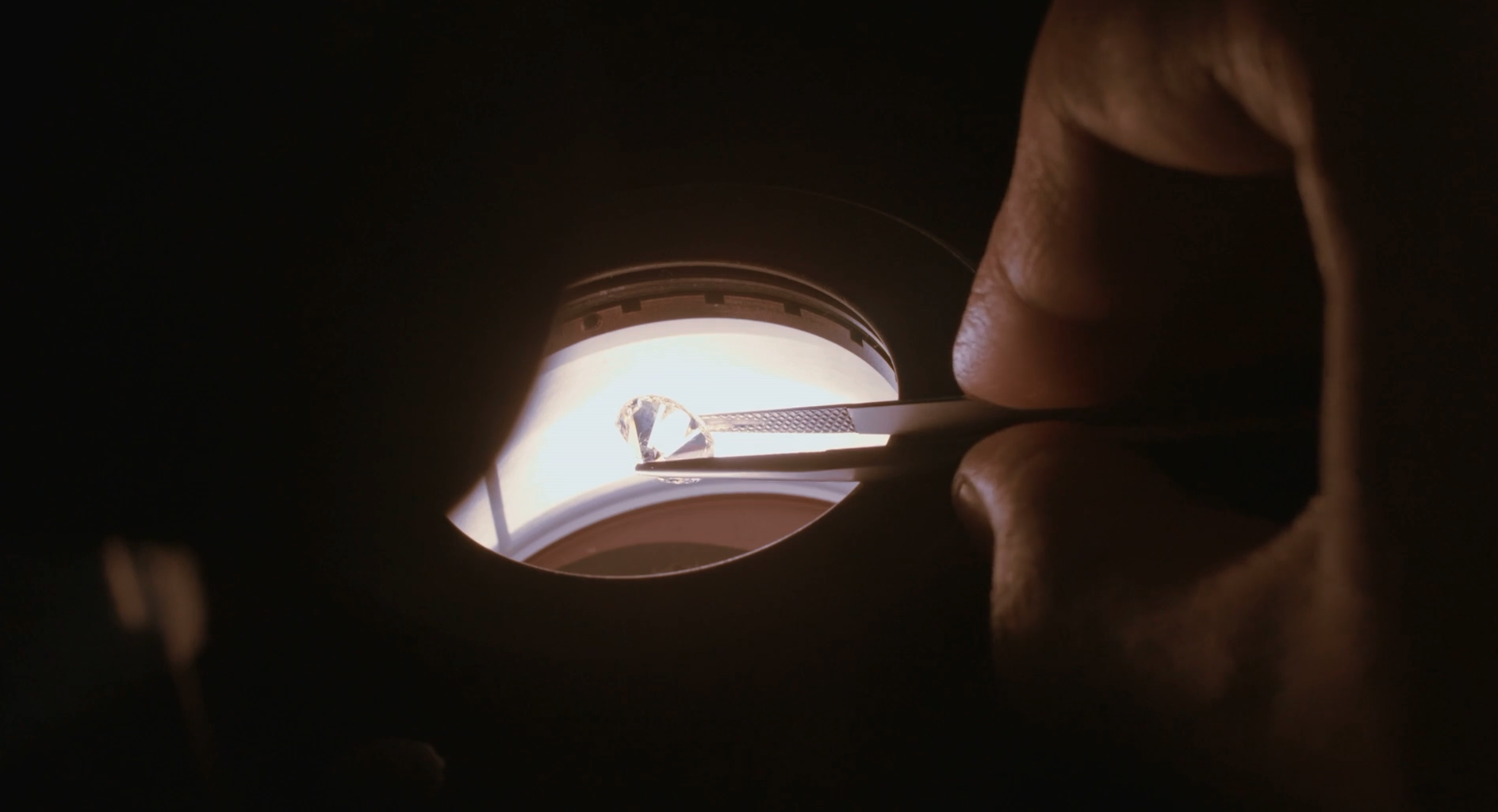 Based in Manchester's historic Royal Exchange Arcade, Jenny Jones' beautiful shop has some of the most stunning and elegant jewellery, ranging from contemporary to unique vintage and one-off pieces. The family owned business has grown to become a place cherished by many and has provided beautiful gifts for so many joyous occasions. This Black Friday they have 20% off of all new stock and 10% of their amazing range of vintage jewellery! Visit their online shop here: https://www.jennyjonesjewellery.com/products/jewellery
Michael Mannion – Senior Videographer & Photographer
Just Between Friends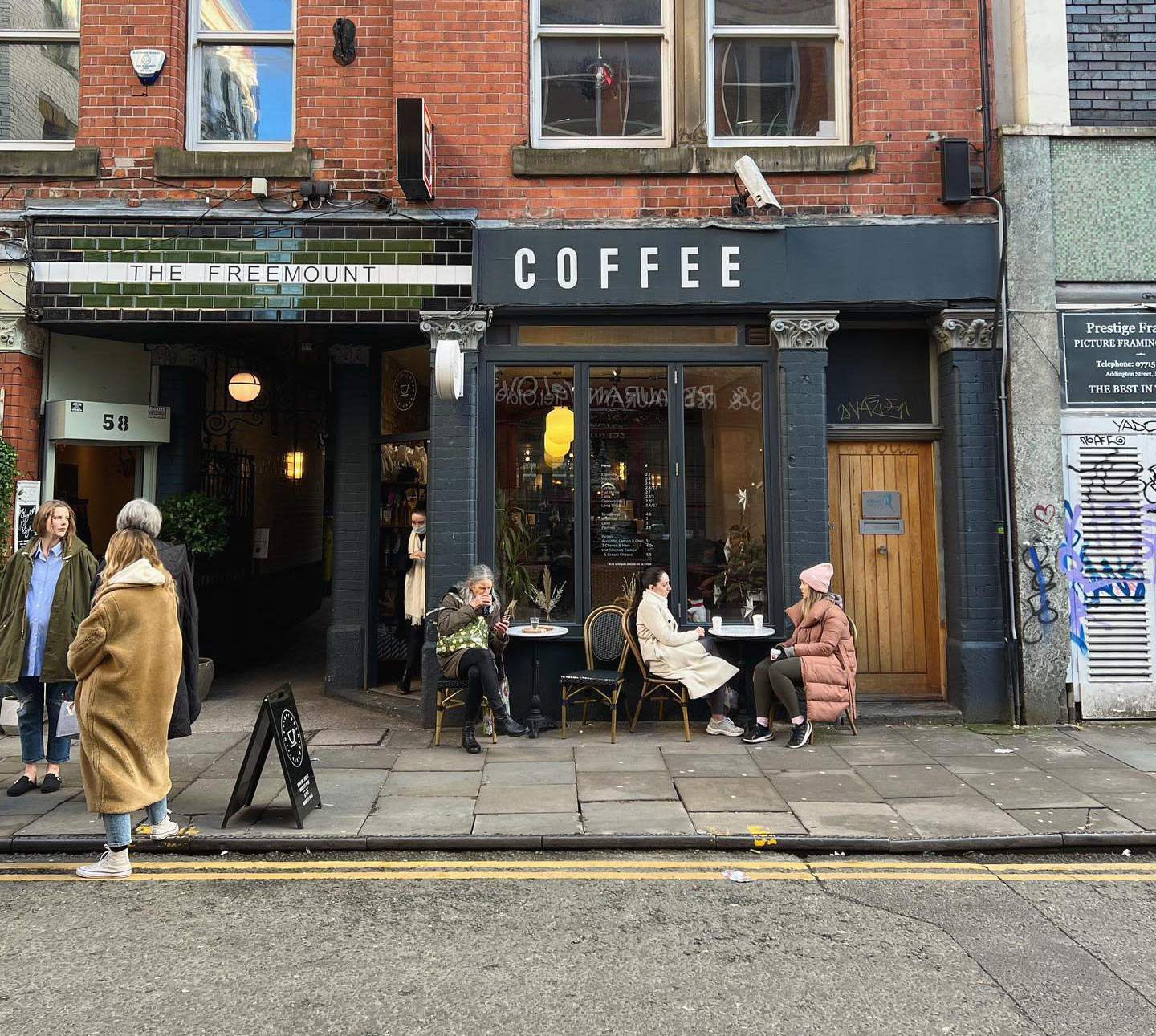 Just Between Friends is a speciality coffee shop in the NQ and Ancoats. They serve Assembly single origin coffee as their house expresso which is on a seasonal rotation. They also offer guest espresso and retail offering from a variety of European roasteries and use local suppliers for bread, brownies, bagels and pastries.
Both Manchester sites are currently open Mon-Fri 8-4, Sat & Sun 8.30-4. Why not swing by for the caffeine hit that we all surely need right now (!) and stock up on some essentials while you're there. In the meantime, check them out on Instagram @justbetweenfreindscoffee, we're betting that the delicious, melty bagels will get you up and out of bed!