Putting Spinningfields on the map for Allied London
Client
Allied London
Industry
Property & Placemaking
Services
Experiential
Branding
Photography
Video
Print Advertising
Social
Digital Advertising
Allied London, the leading property developers behind Manchester's premium business and commercial quarter Spinningfields, had a challenge on its hands. Wanting to draw in the crowds over the spring and drive footfall to the Leftbank development, they tasked us with producing a pop-up attraction and bar that would catch the eye of passers-by and make an impact on the streets of Manchester.
We created Tee Party – a quirky nine-hole mini-golf course, themed around the traditional British garden party. By carefully choosing the location of each hole, we encouraged people to go on a journey through the estate from Spinningfields Square on Deansgate straight to the Leftbank Kitchens on the site's far side. Outdoor mini-golf. Who could resist?
Shortlisted for Best Tourism and Leisure Campaign at the Northern Marketing Awards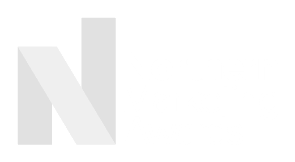 We also created a pop-up bar so players could grab a drink or two along the way. The Club House transformed a disused space into a swanky retreat with stripped-back design features and sports memorabilia dotting the walls. TV screens also featured throughout, showcasing a summer of sport from the Olympics to Wimbledon. We then whipped up interest through an integrated marketing campaign incorporating digital, social, print and video.
The result? Considerable local and national press coverage, along with visitors and influencers sharing their experiences across blogs and social media. We were also proud to see the campaign shortlisted for Best Tourism and Leisure Campaign at the Northern Marketing Awards. A hole in one.
Testimonials
Testimonials
Testimonials
Testimonials
Testimonials
Testimonials
Testimonials
Testimonials
Testimonials
Testimonials
Testimonials
Testimonials
Tee Party was a great success, attracting and entertaining local residents, as well as visitors and tourists from around the North West and across the country."
Luisa dAprano
Head of Marketing (Spinningfields) at Allied London