Injecting innovation and local pride with Broadside.
Client
AIG Global Real Estate
Industry
Property & Placemaking
Services
Brand Strategy
Brand Identity
Brand Design
Brand Guidelines
Website
Photography
Video
CGI
Social Media
Watch the case study video:
In the heart of New Cross, a burgeoning area on the border of Ancoats and the Northern Quarter in Manchester, sits a vibrant new residential community from Habitus. With the development right on our doorstep, we were the perfect agency to work with them on developing a name, brand, website, residents' app and launch campaign to make it the most desirable place to live in the city.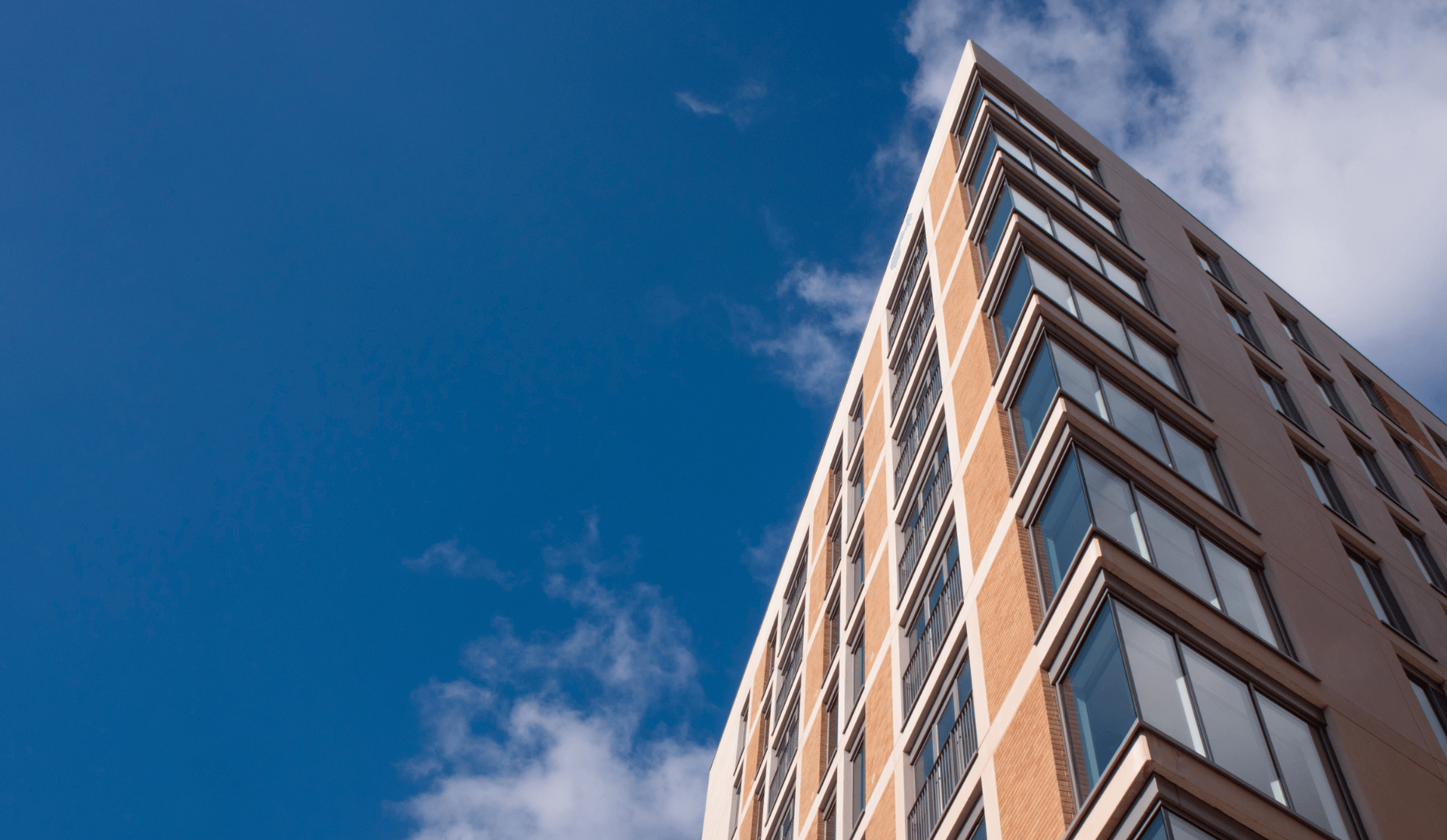 Keen to root the property firmly in Manchester, AIG wanted to appoint a local agency that would help showcase the building and fill rooms – fast. It was also important we conveyed the community feel and pioneering spirit that the area is known for – championing the locals and telling real stories of real people that have made this corner of Manchester what it is today.
Our first task was coming up with a name for the development. Something punchy with a strong backstory that was firmly rooted in the history and heritage of the local area in New Cross – an unrivalled (but lesser-known) city centre location slap bang in the middle of two of the most popular areas of Manchester.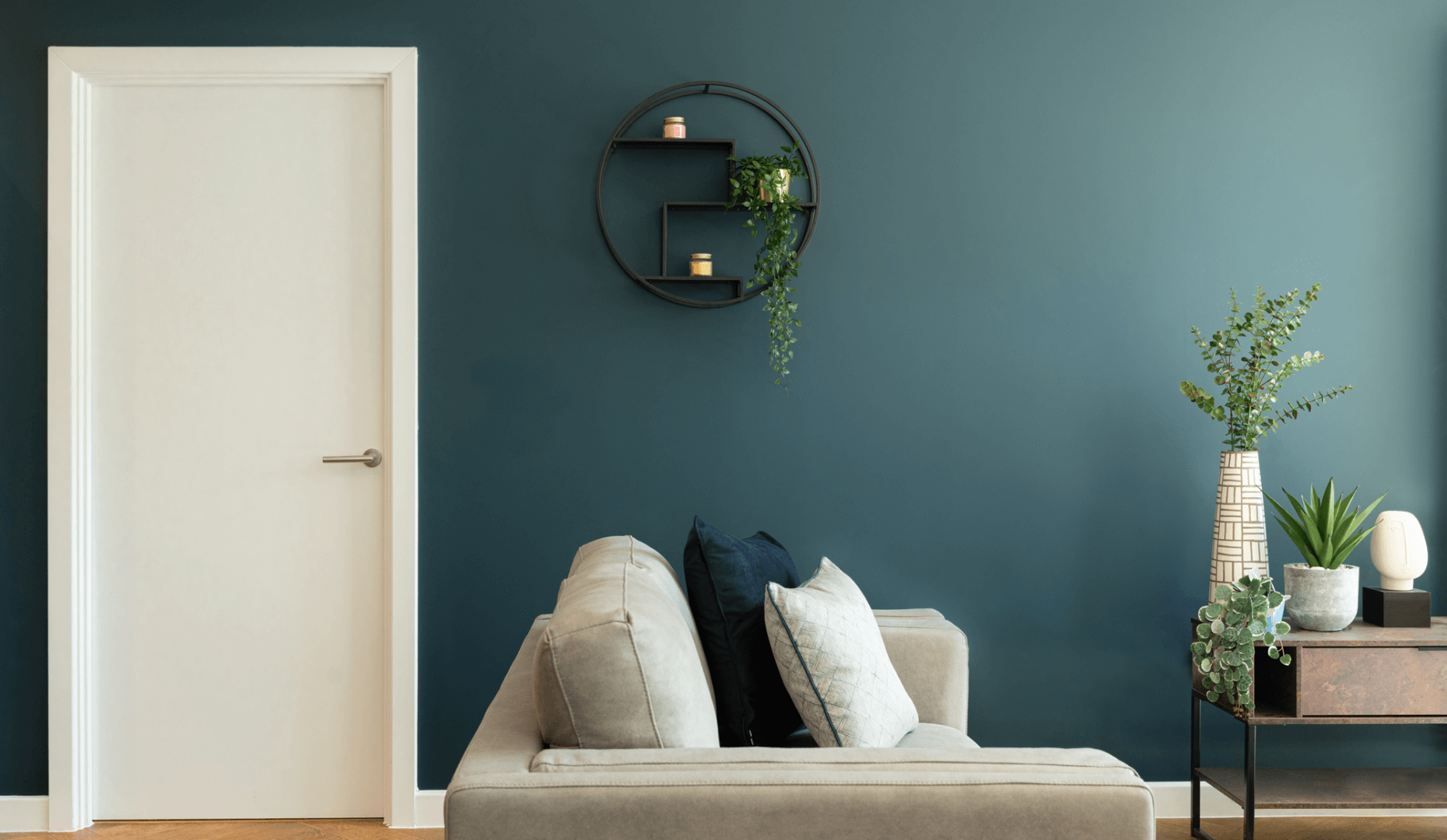 From our research, we found that during the 18th and 19th centuries there were several printers based around the area. New Cross was a thriving part of the city and the production of penny broadsides was a key part of its success – giving the local community access to daily news presented in a song or rhyme, and as the name suggests, costing only a penny.
By naming the scheme Broadside, we wanted to create an identity that harks back to the heritage of the area and puts New Cross, and the businesses that surround it, back on the map. At the same time, embedding the building in the wider history of Manchester and making the new development feel inherently local – as though it already belongs in the city.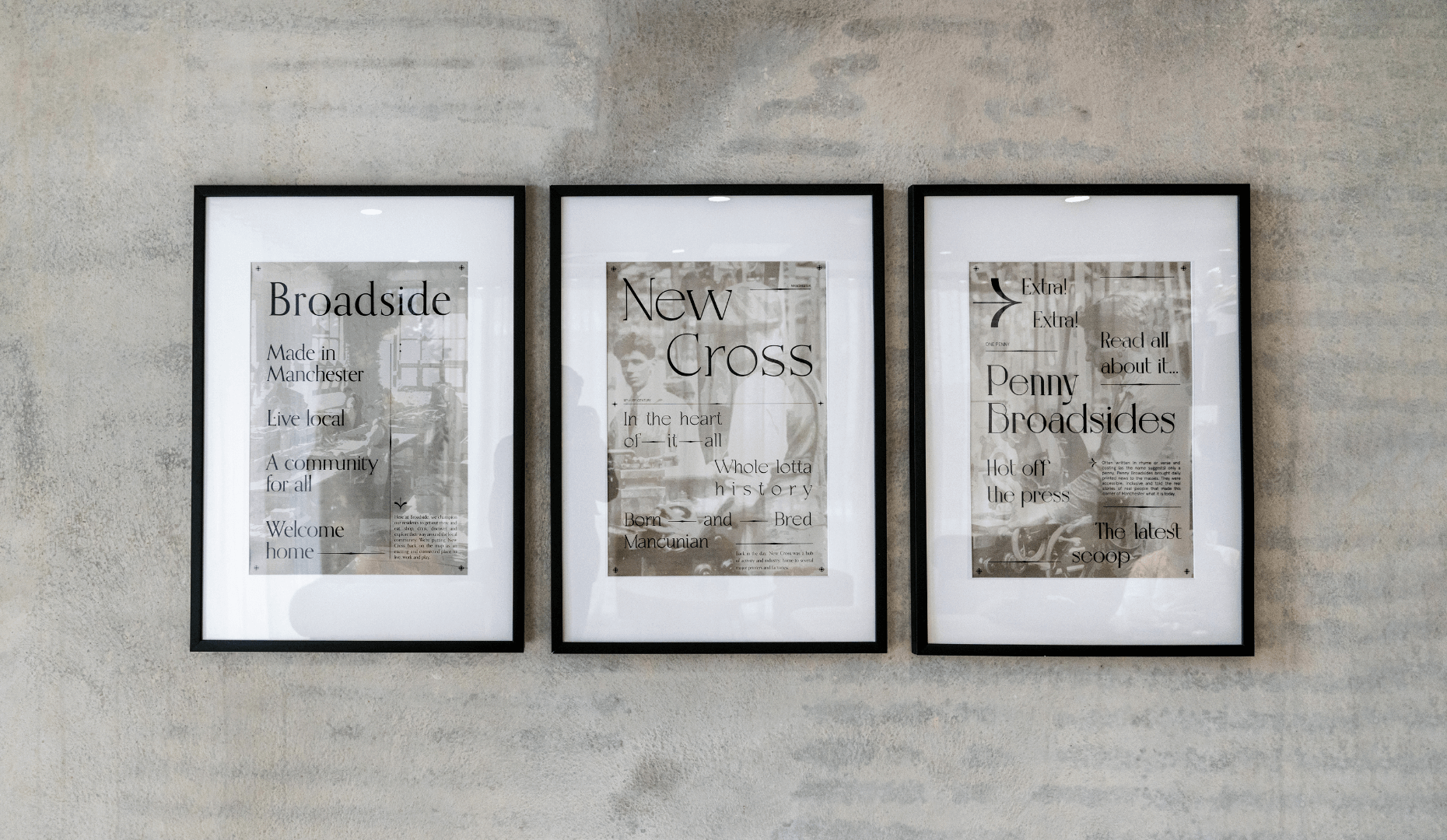 The brand identity that complements Broadside's name has a warm, welcoming and inclusive look and feel, featuring playful illustrations of friendly faces and catchy rhyming copy lines that represent the community and stories Broadside is built on.
The tone of voice we've created is down-to-earth, charming and connected. Broadside doesn't just offer luxury homes, it welcomes people in to be part of its community.
One that prioritises its residents' wellbeing while supporting and championing local businesses.
Photography of real locals makes you feel instantly at home, supported by a bold colour palette and refined graphic style that reflects Broadside's more innovative, cutting-edge elements.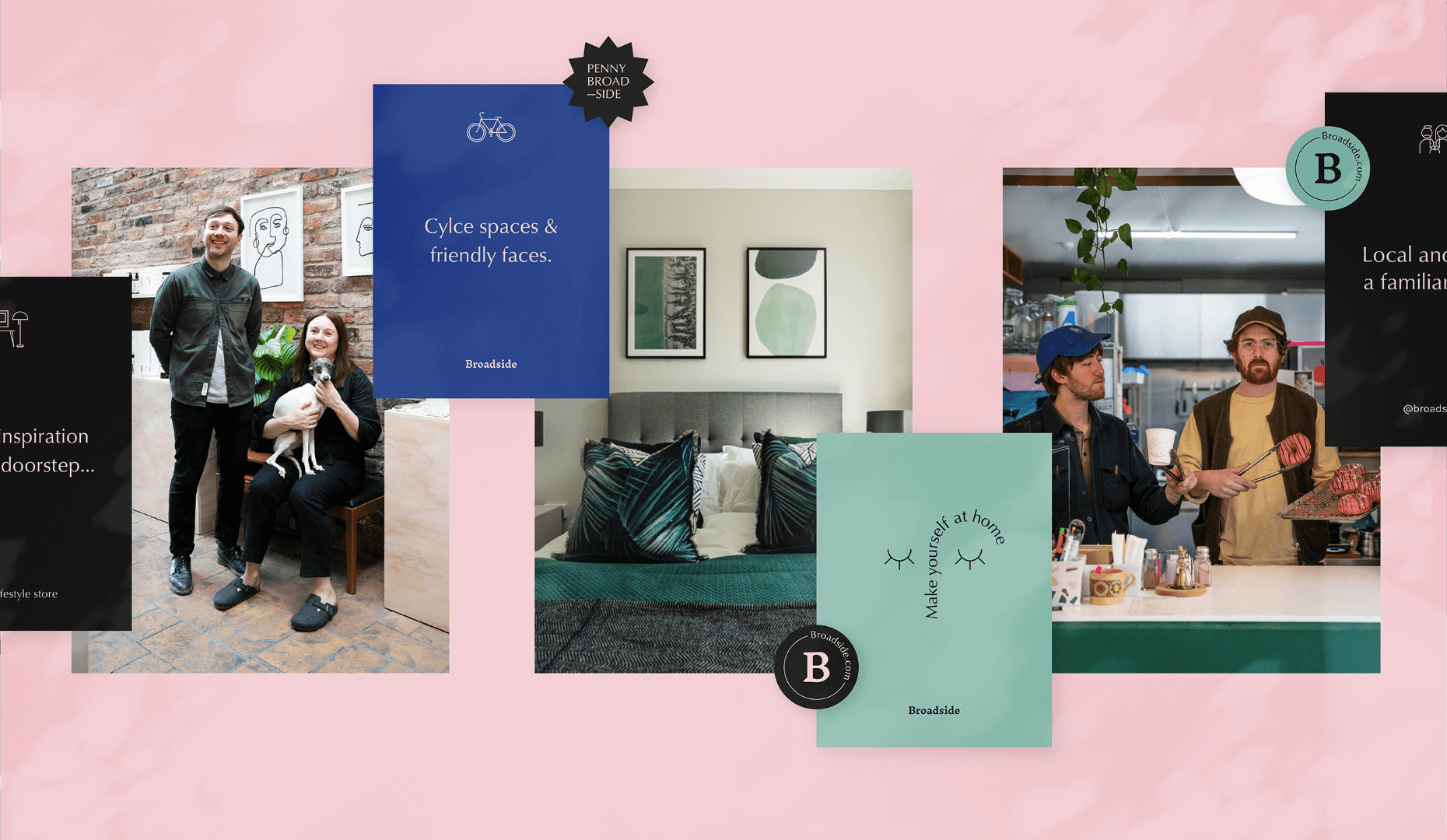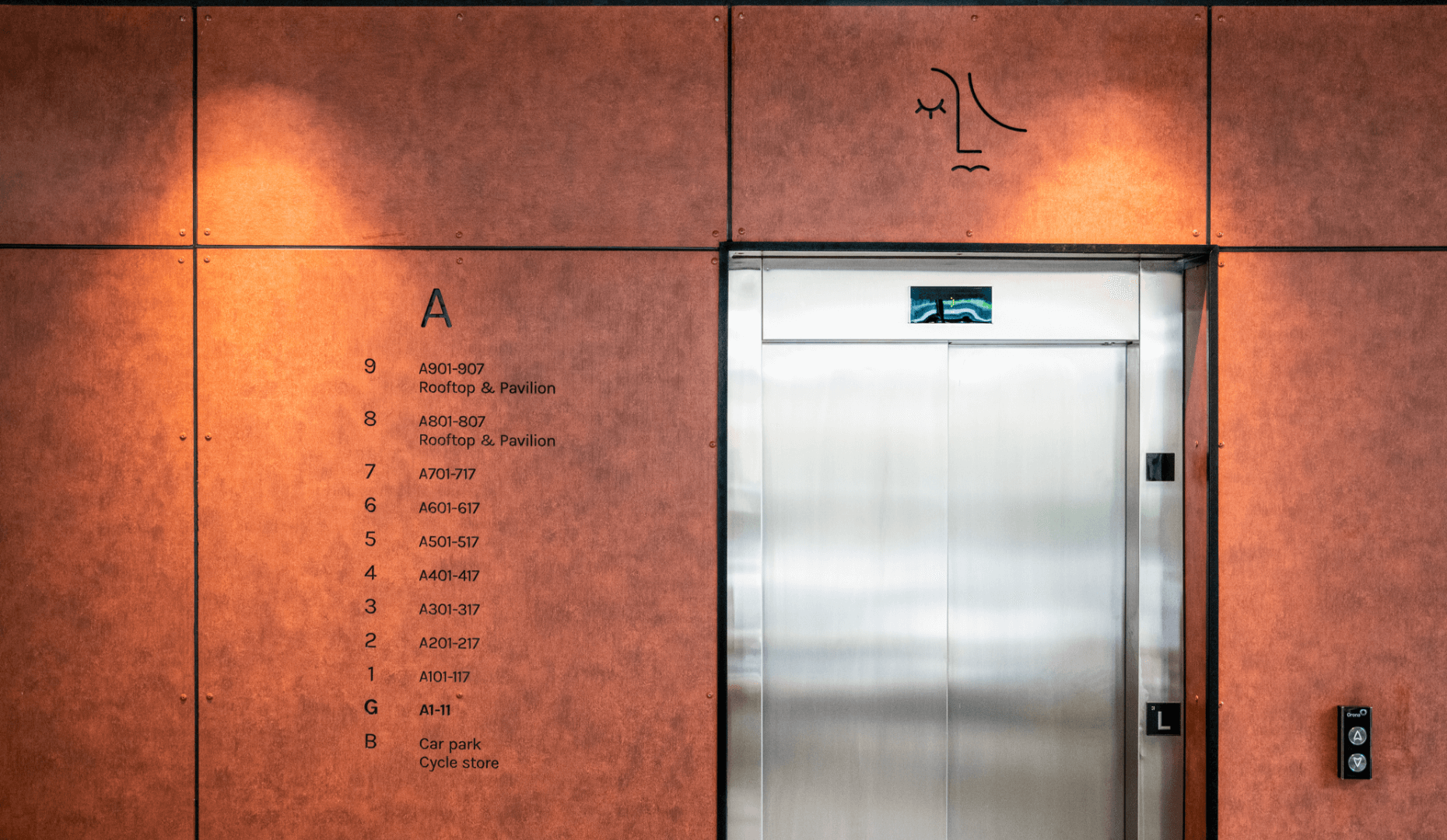 We rolled the Broadside brand out across a new website and developed a suite of CGIs of the one, two and three-bedroom luxury apartments and high-end amenity spaces, such as the landscaped rooftop, fitness studio and co-working areas to really bring it all to life. Click here to visit the website
To launch the development and generate brand awareness, we developed an engaging social media campaign that spotlighted the area's unique history, as well as Broadside's many selling points such as the residents' events programme and pet-friendly policy.
We also put local people and businesses at the heart of the social media campaign to further reinforce the sense of community, featuring interviews with popular local bars, shops and restaurants like Rudy's Pizzeria and Se7en Brothers Brewery to give them a platform to talk about their businesses while enticing residents with all of the exciting places right on their doorstep.
Accompanying photography and video of these local people and places takes pride of place across the website and social media, along
with content that showcases the apartments' luxe, bespoke interiors in all their glory, tying these elements together to create a strong and aspirational lifestyle brand.
Alongside the content on social media, we also ran competitions with prizes from local businesses to quickly build a loyal following, as well as delivering a series of paid social campaigns to drive people to the Broadside website to make enquiries and book viewings.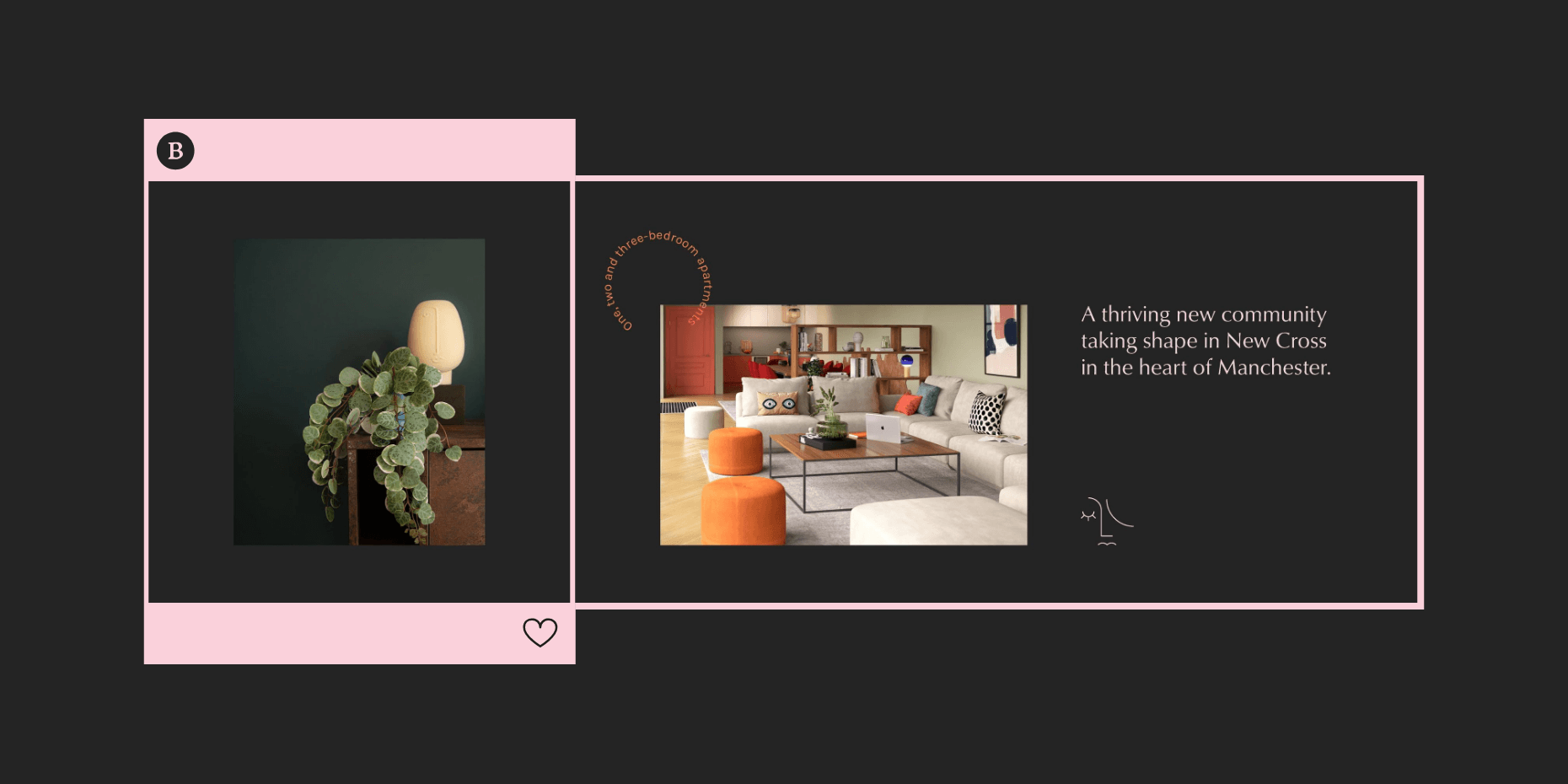 One of the finishing touches for the project was developing a bespoke Broadside app, enabling residents to keep up to date with everything that's happening in the community. With a few taps, they're able to manage their personal details, log maintenance issues, browse and book events and so much more. Accompanying photography and video of these local people and places takes pride of place across the website and social media, along
Broadside is born and bred Mancunian. It's designed locally, inspired by years of industry, revolution and regeneration and carries a Northern warmth that all us Mancs instinctively do. We're hugely proud of creating a brand that people recognise, trust and aspire to be part of, which is backed up by the feedback and response that it's had since launch.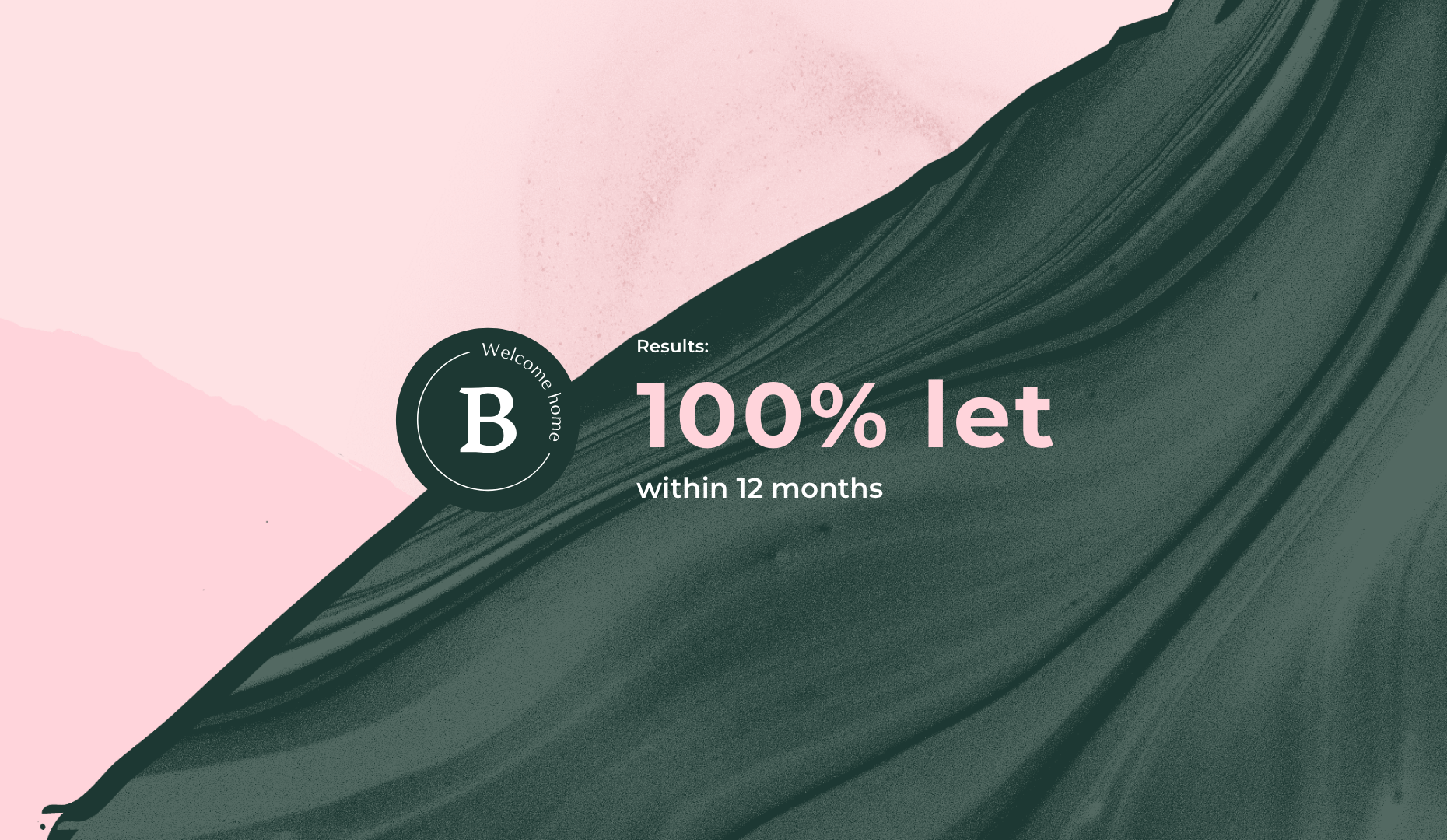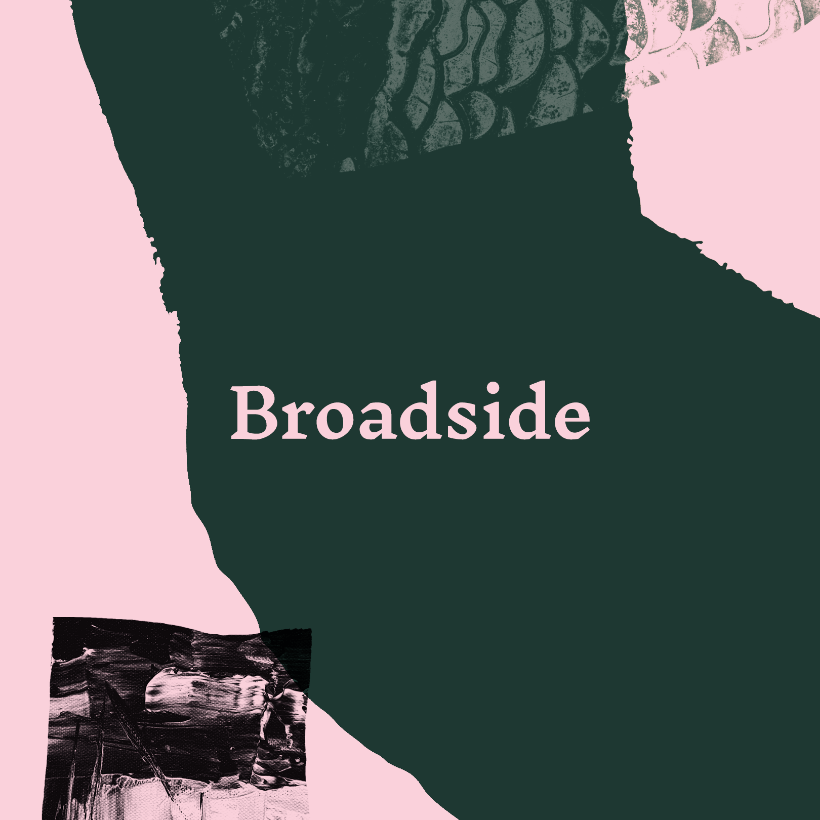 Following our campaign, and after navigating many challenges thrown our way as a result of the COVID-19 pandemic, we had an overwhelming response and show flat viewings were booked up weeks in advance. What's even more impressive, 10% of the apartments at Broadside were fully let within the first two weeks of viewings.