A new look for the iconic Land's End.
Client
Heritage Great Britain
Industry
Travel & Tourism
Leisure & Hospitality
Services
Advertising
Branding
Digital
What springs to mind when you think of Land's End? The iconic signpost? A classic seaside holiday? What about 100 acres of natural landscape and 10,000 years of rich history? Or how about luxury accommodation, independent shops, bars and restaurants, idyllic vistas and family activities?
Land's End has always been a destination of discovery and diversity, welcoming visitors from all around the world to experience it in their own way. But with a brand and website feeling dated and failing to represent everything it has to offer, it needed a bold rebrand and new digital experience that was vibrant, exciting and appealing to everyone.
As part of our ongoing work with long-standing client Heritage Great Britain, we were tasked with developing a new brand for Land's End that wouldn't be diluted or confused by competing messaging requirements – especially when targeting multiple audiences.
We were also challenged with delivering two websites for the Cornish headland. One for the landmark attraction that succinctly explains its diverse offering, and another website to house the various luxury accommodation and leisure destinations available at Land's End, all in one place.
Taking inspiration from the famous signpost at Land's End – an unmistakable beacon to build the brand around – we set to work on a complete brand refresh that felt modern, energetic and equally infused with history and heritage.
Flexibility was key here. Not only did the signpost help to create a striking mark, but it was also adaptable, which is essential when targeting different audiences. Both contemporary and classic with a varied colour palette, the new logo's personality can be scaled up or down to match the required messaging.
We brought the brand to life with dynamic messaging across various channels, including leaflets and social media. This allowed the brand to boldly introduce and prove itself as a contemporary update that still has heritage at its heart, as well as being adaptable to speak to multiple demographics on different channels.
We also used the rebrand as a foundation to build the new website around, providing a one-stop-shop for all landmark and attraction information and content. Built modularly, the site also allows for flexibility, so as the seasons change, the website can change with them. Take a look at the Land's End Landmark website here.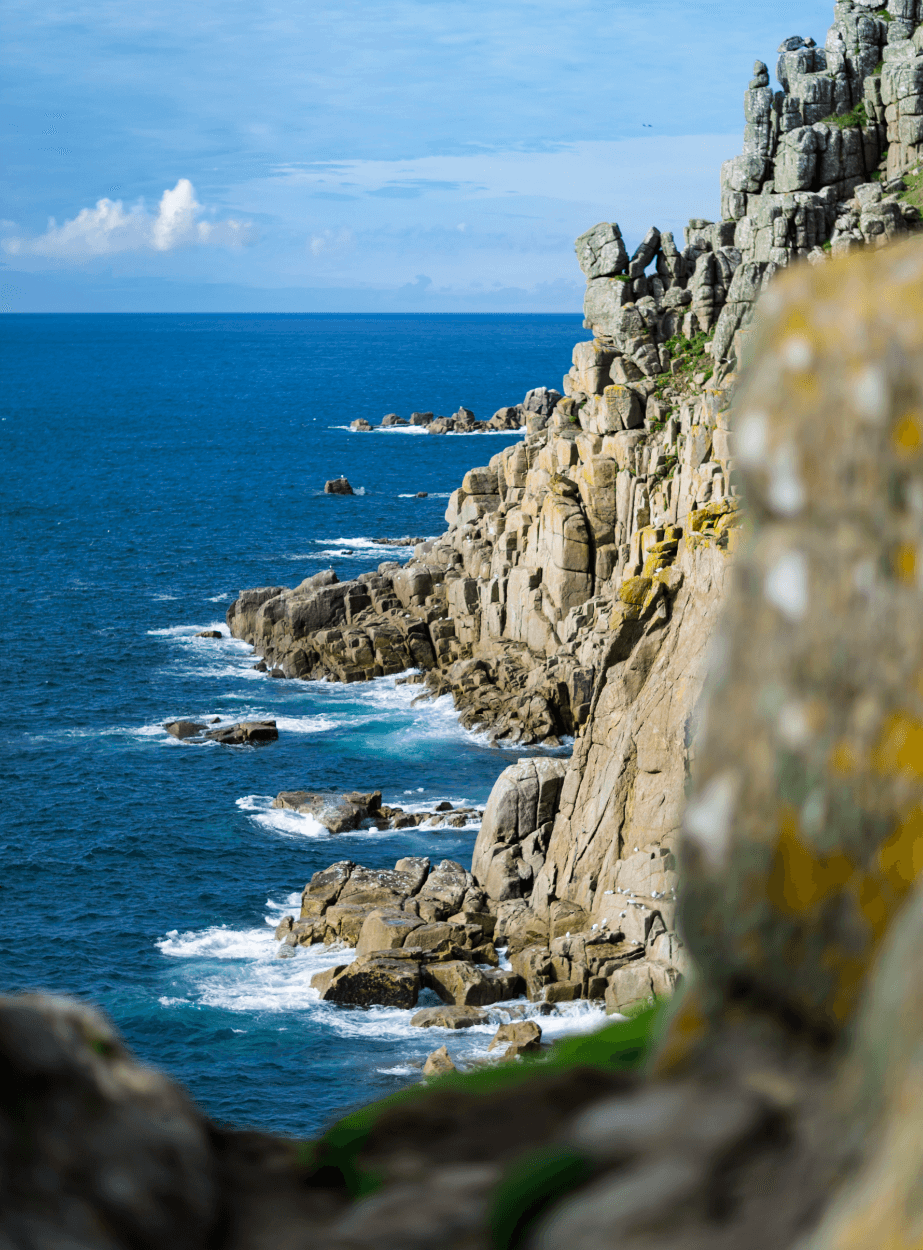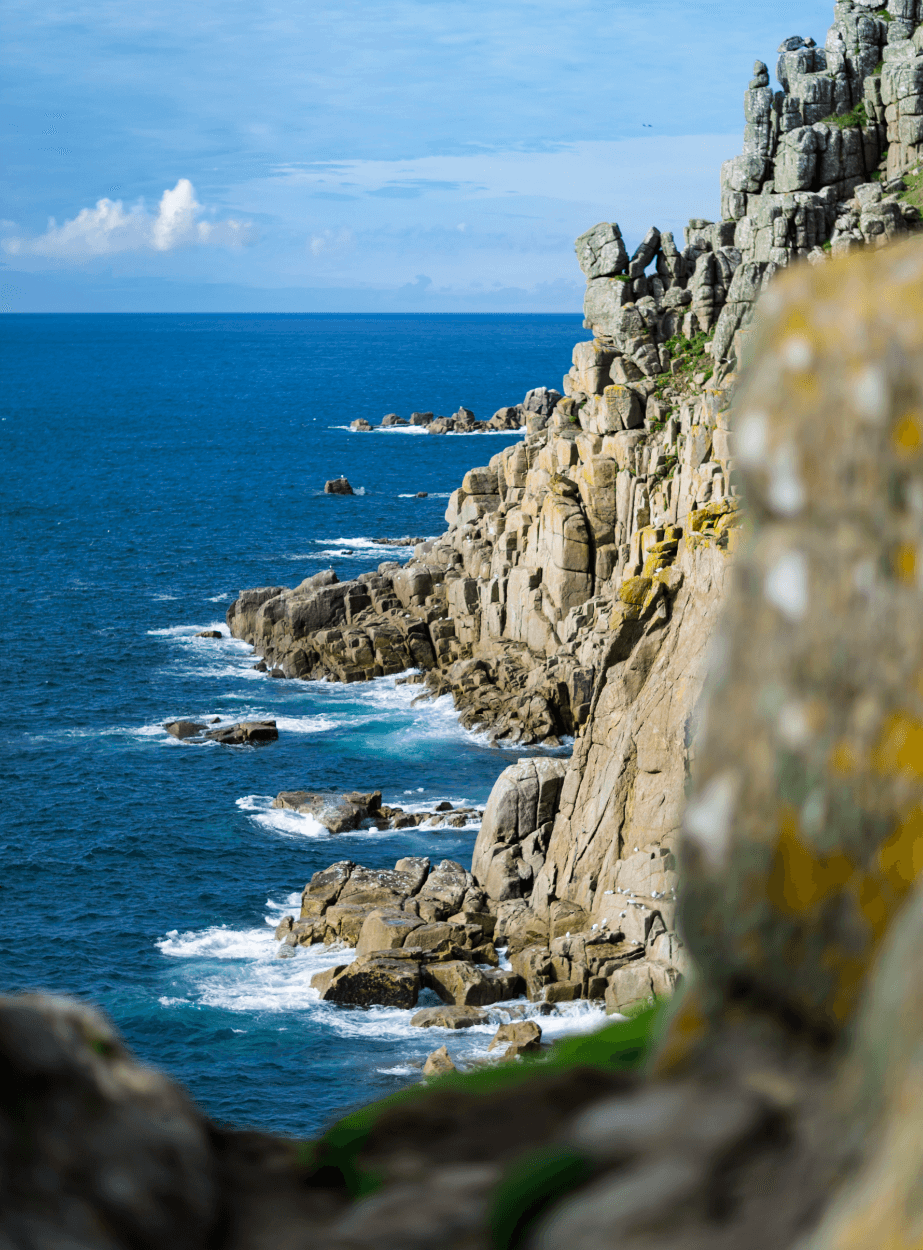 And our work didn't stop there. We also created a logo lock-up for a new Land's End attraction, Aardman Presents: A Grand Experience, which spotlights all of the well-loved Aardman character assets and celebrates their individual identities. The logo was used to create the entrance signage for the attraction and featured across all marketing materials, including both small and large-scale print and outdoor media.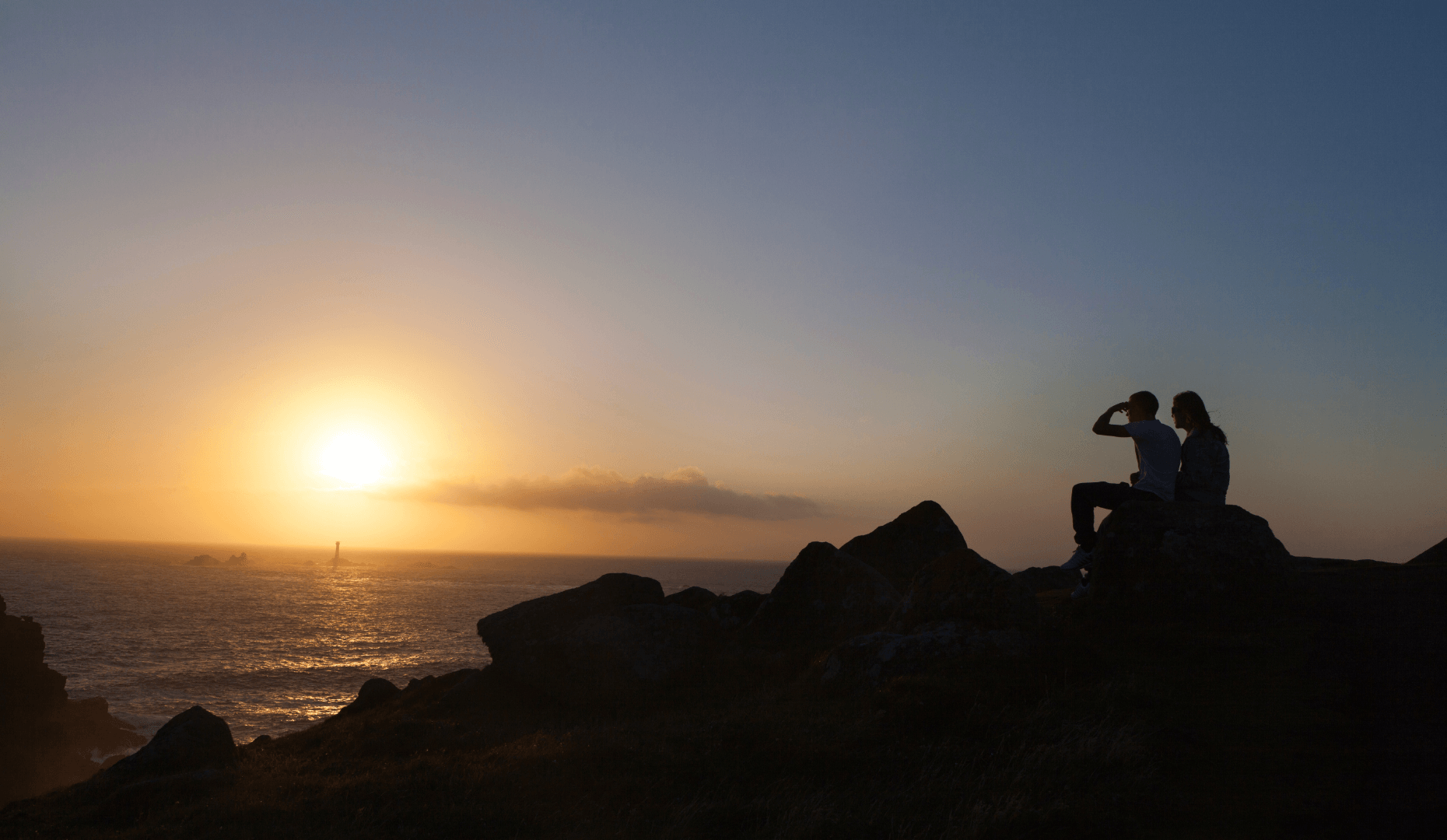 It's not just fun and games at Land's End though, as proven by the Saddle & Stablerooms' luxury self-catering apartments and rooms with breath-taking views at the Land's End Hotel. We were tasked with creating a modern, fresh and engaging website that featured all of the accommodation on offer at Land's End, positioning the area as an attractive and exciting destination to stay in West Cornwall.
Taking inspiration from the rebranded Land's End attraction website, our aim was to create consistency across the whole Land's End brand by aligning the attraction and the accommodation in both look and feel to bring them both under a single strong and engaging destination umbrella. Take a look at the Land's End accommodation website here.
The accommodation website is clearly structured and easy to navigate, with all accommodation options, facilities, activities, destinations and other offerings clearly mapped out. A clean and minimalistic design creates a high-end look, with the integration of vivid, panoramic imagery and image sliders across the site creating a visually-engaging experience for users.
It was important that each place retained its own unique look and feel while also being part of the wider Land's End offer, so the design of each individual accommodation page subtly incorporates the brand colours of that particular place through highlights, shading, headers and buttons.
The new accommodation website also positions Land's End as an attractive destination by featuring a page dedicated to the many things that visitors can see and do in West Cornwall. An interactive map highlights nearby attractions and activities, from fascinating museums to white sandy beaches, with lots of information about the places and how to get there.
An integrated booking system operated by the Land's End hotel team gives them an efficient booking process and provides a clear and simple user journey for visitors across the whole site.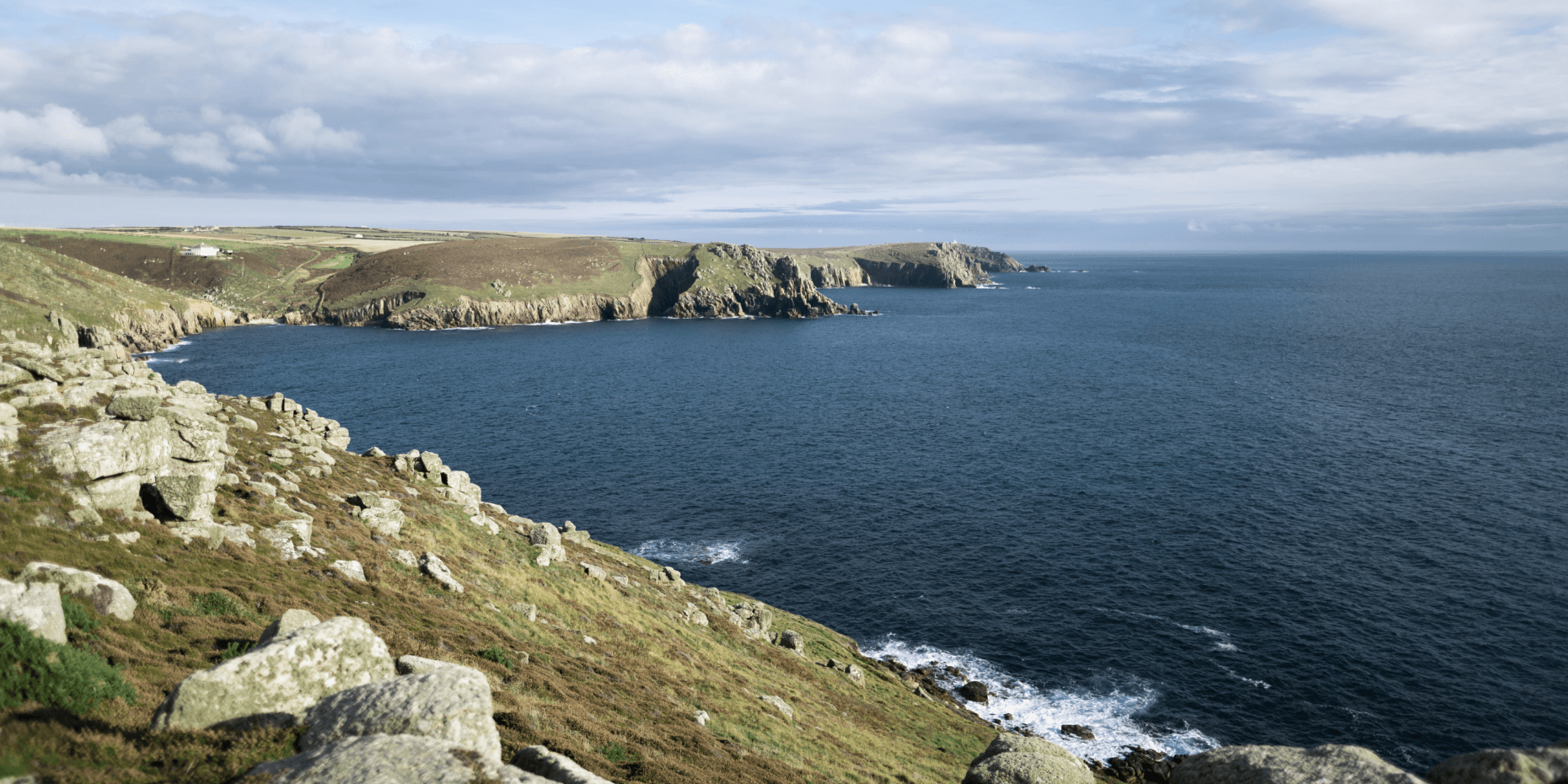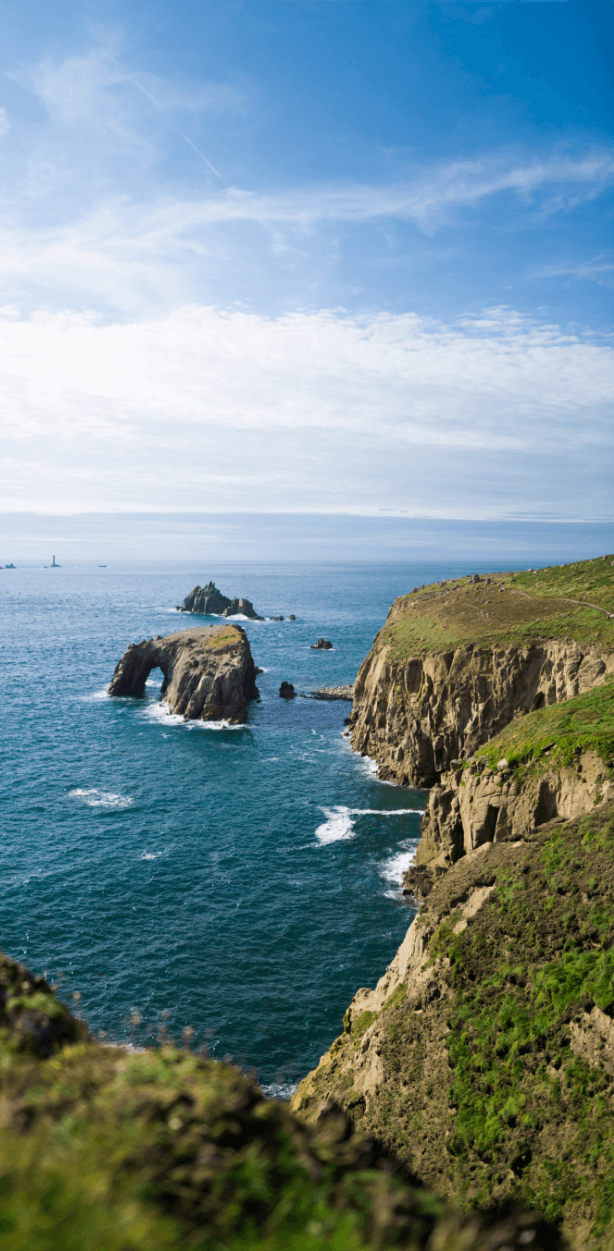 Through the landmark's evolved brand and two new websites, we've successfully managed to establish brand consistency across all of Land's End's assets and channels, creating a visual identity that can be used in a variety of ways to engage a diverse and modern audience.
The rebrand and websites have supported an increase in brand awareness and visitor numbers too, positioning Land's End as an outstanding short break destination with plenty of places to stay and lots of exciting things to see and do.