Next level experiential for Mountain Hardwear
Client
Mountain Hardwear
Industry
Fitness & Wellbeing
Services
Experiential
App
3D Design
CGI
Mountain Hardwear is an American designer and manufacturer of high-tech outdoor equipment and clothing. After securing a stand at Germany's OutDoor – the leading industry trade show – they approached us with a bit of a dilemma. How could they showcase more than 20 tents in a space where they already had to fit a considerable amount of rucksacks, sleeping bags and clothing?
We got our thinking caps on and came up with a solution that involved an innovative digital approach and unique stand design.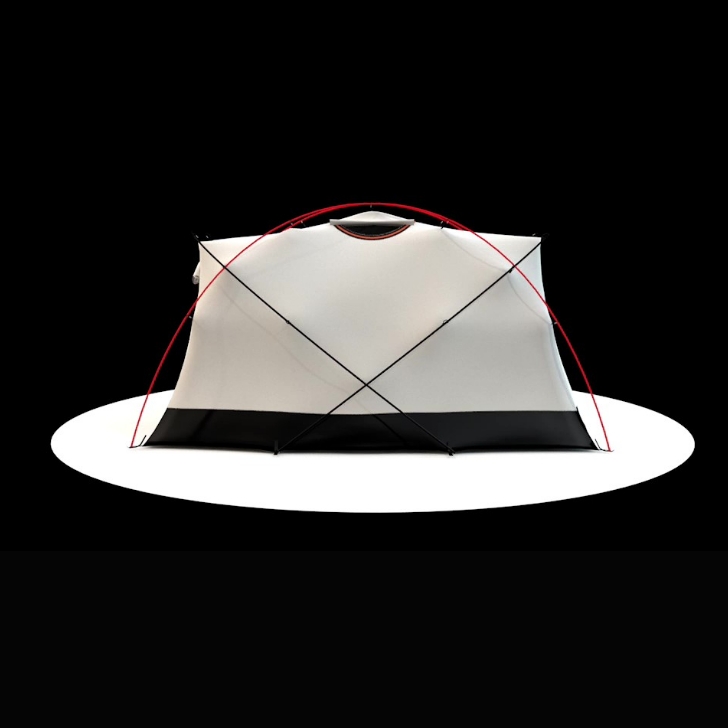 By using hologram tunnels, visitors could watch a 3D visualisation of each tent as if it were floating before their very eyes, with QR codes taking them to a microsite to view more product information on their tent of choice.
Original furniture, bar and clothing rails brought everything together on the day.
Big, bold and definitely standing out from the crowd among mountain gear specialists, the installation was a huge success and attracted masses of new customers with its stylish and innovative set-up. In fact, the stand design was so successful, it was later rolled out across its international shows throughout the rest of the year.