Unlocking a true Liverpool icon
Client
Heritage Great Britain
Industry
Leisure & Tourism
Services
Brand Identity
Brand Design
Website
Photography
Video
Outdoor Advertising
Social
Digital Advertising
Watch the case study video:
The Royal Liver Building 360 experience from owners LiverBuildingCo and operators Heritage Great Britain offers visitors an unforgettable experience inside Liverpool's most famous landmark, open to the public for the first time since its completion in 1911. From panoramic views on the 15th floor to a world-class digitally-mapped AV experience, it's not to be missed. Our job was to create a brand identity, e-commerce website and launch campaign that would do the attraction justice.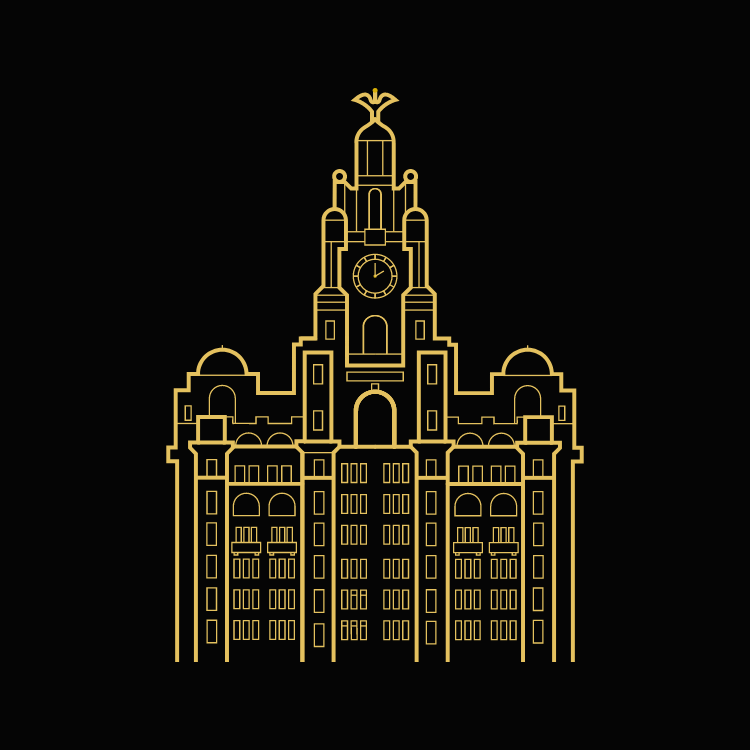 Our immediate challenge was to ensure that what we created captured the building's heritage and prestige, as well as being able to captivate audiences from all around the world. It also had to integrate seamlessly with the physical experience inside the Royal Liver Building, which takes visitors on a journey to unlock some of the building's hidden secrets. Our private tours really helped to gather everything we needed.
We set about sculpting a brand that was striking yet playful, balancing this with the rich history and vibrant story the world-class attraction has to offer. Next, we designed and built a dynamic e-commerce website that incorporates state-of-the-art drone video to give people a sense of scale and location, as well as cool interactive features and a fully integrated ticketing system that enables people to book online. Click here to visit the website
Finally, we unleashed a hardworking social and digital campaign to drive engagement, website traffic and ticket sales, utilising a mix of captivating organic video and motion design content with targeted paid campaigns to reach our desired audiences. We supported the social and digital campaign with a larger than life outdoor advertising campaign across the whole of Liverpool to make sure nobody missed the news.
The results speak for themselves. The pre-launch campaign on social reached more than 350,000 people. The website had more than 60,000 unique visitors and with over 6,000 tickets sold, saw an impressive conversion rate of 10.6% – five times the industry average. And all of that before the doors had even opened.
RLB360 also won the Small Visitor Attraction of the Year Award at the Liverpool City Region Tourism Awards