Steaming ahead with Snowdon Mountain Railway.
Client
Heritage Great Britain
Industry
Travel & Tourism
Services
Website
PPC
Photography
Video
Reaching the summit of Mount Snowdon was once reserved only for the brave, but Snowdon Mountain Railway – owned and operated by Heritage Great Britain – now offers unlimited access to everything the mountain has to offer, including its famous breathtaking views. But despite being in business for more than 120 years, this iconic railway's marketing was in need of some fresh ideas and a digital overhaul to attract the attention of new visitors online.
Watch the case study video:
The Snowdon Mountain Railway experience is truly unforgettable, and with 130,000+ visitors every year, it's clear to see why it's one of the most popular tourist attractions in Wales. But the website had a lot of catching up to do. Basic, outdated and prone to hacks, the site was failing to reflect the world-class experience customers get in person.
We set out to simplify the existing website, restructuring the sitemap and content with the audience in mind to improve the user experience. Bespoke changes in design created a fresher and more modern look and feel while still staying true to the railway's heritage and traditions, with parallax scrolling, large-scale embedded video and unique illustrations taking the site to a whole new level.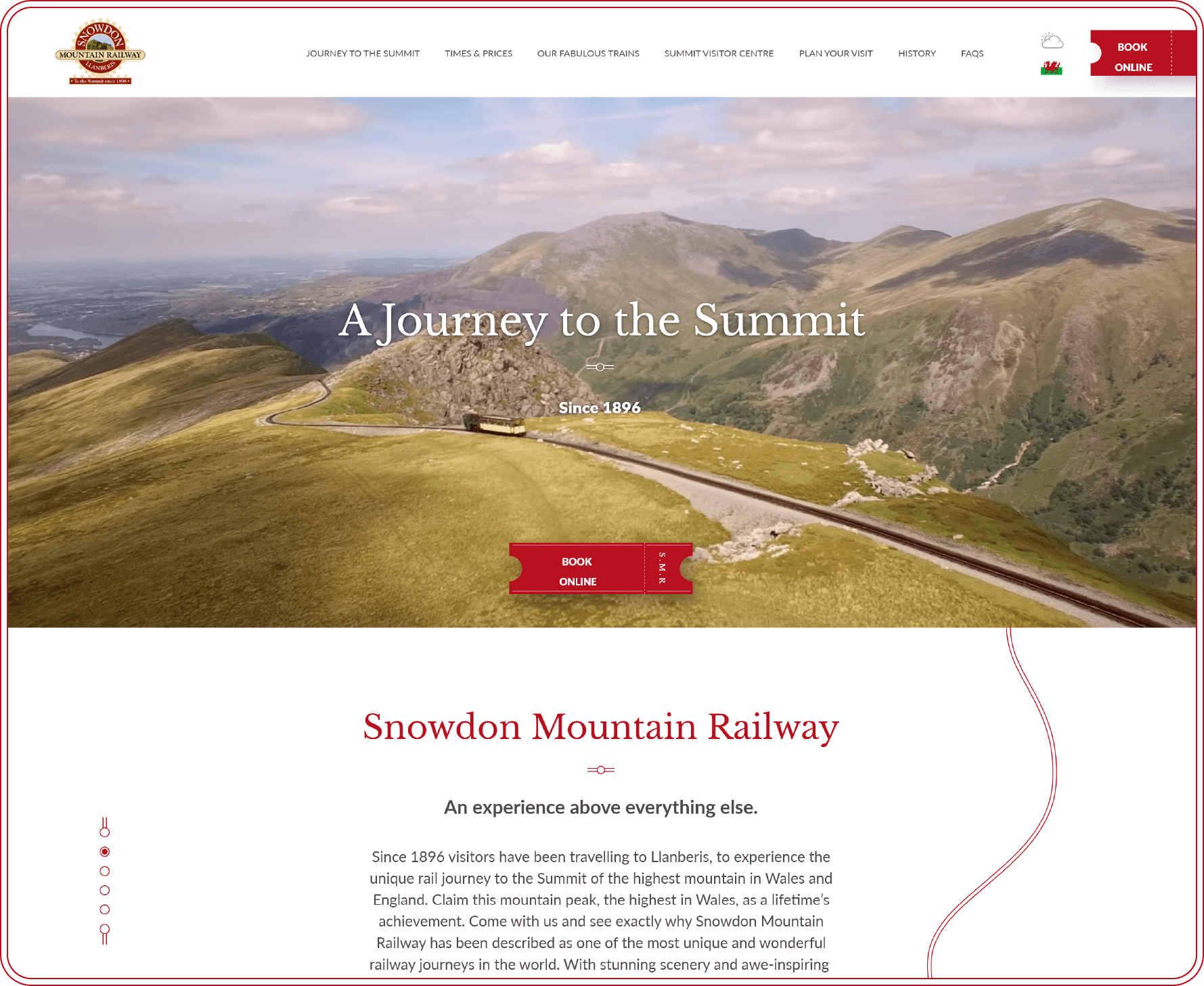 The key objective was to make the website simple and easy to use in order to improve conversions, and Snowdon Mountain Railway's new site does just that. Soon after the launch, website traffic and time on site skyrocketed, with increased clicks through to key pages throughout the site. The new site makes it much easier to book tickets and find the right information quickly, with some all-important improvements made to ensure it's safe and secure.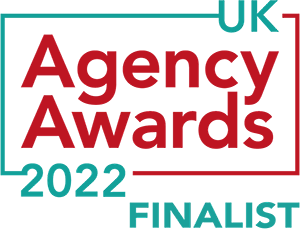 With the website launched, Snowdon Mountain Railway now needed a way of driving traffic to it. Although the brand was active on social media, there was very little traffic coming from online sources. Starting in January 2022, we've implemented a hard-working strategic PPC campaign that's boosted website traffic and helped the attraction to significantly increase ticket sales in the quieter, out-of-season winter months, generating a Return on Ad Spend (ROAS) of £49 returned for every £1 of media spend. The campaign has also been shortlisted in the 'Best PPC Campaign' category in this years UK Agency Awards.

All in all, Snowdon Mountain Railway's brand has never been stronger. Even after centuries of history, we've managed to make this popular attraction thrive in our modern, digitally-driven world. Click here to visit the website