5 of our favourite 'pinch me' moments we've had in recent years
.
Category
Industry Insight
As a full-service creative agency whose roots stretch way back to the 1980s, we've been fortunate enough to work with lots of amazing brands over the years. So much so that asking us to pick our favourites would be like forcing us to choose our favourite child. We love them all (honestly). 
But we'd definitely be lying if we said there aren't certain briefs or projects that make us momentarily pinch ourselves to make sure they're real. Projects that are completely one-of-a-kind, perhaps accomplishing something that has never been done before or never will again. Here are some recent ones that stand out. 
Launching the first ever VR experience inside a church 
Cartmel Priory is an absolute must-visit if you're ever in the Lake District. This 800-year-old church is not only a thing of architectural beauty, but it's walls also have some fascinating stories to tell. One such story is the tale of the Young Martyr, which introduces us to the brave monks who stayed behind to protect the Priory from sacking by King Henry VIII's soldiers during the Reformation.  
It's this story we chose to bring to life through immersive VR as part of a campaign to draw more visitors to this underappreciated tourist attraction. In doing so, we helped the Priory become the first church in the world to host a VR experience, attracting national media attention from the likes of BBC's Songs of Praise. Definitely a project we won't forget in a hurry.  
Read the full case study here.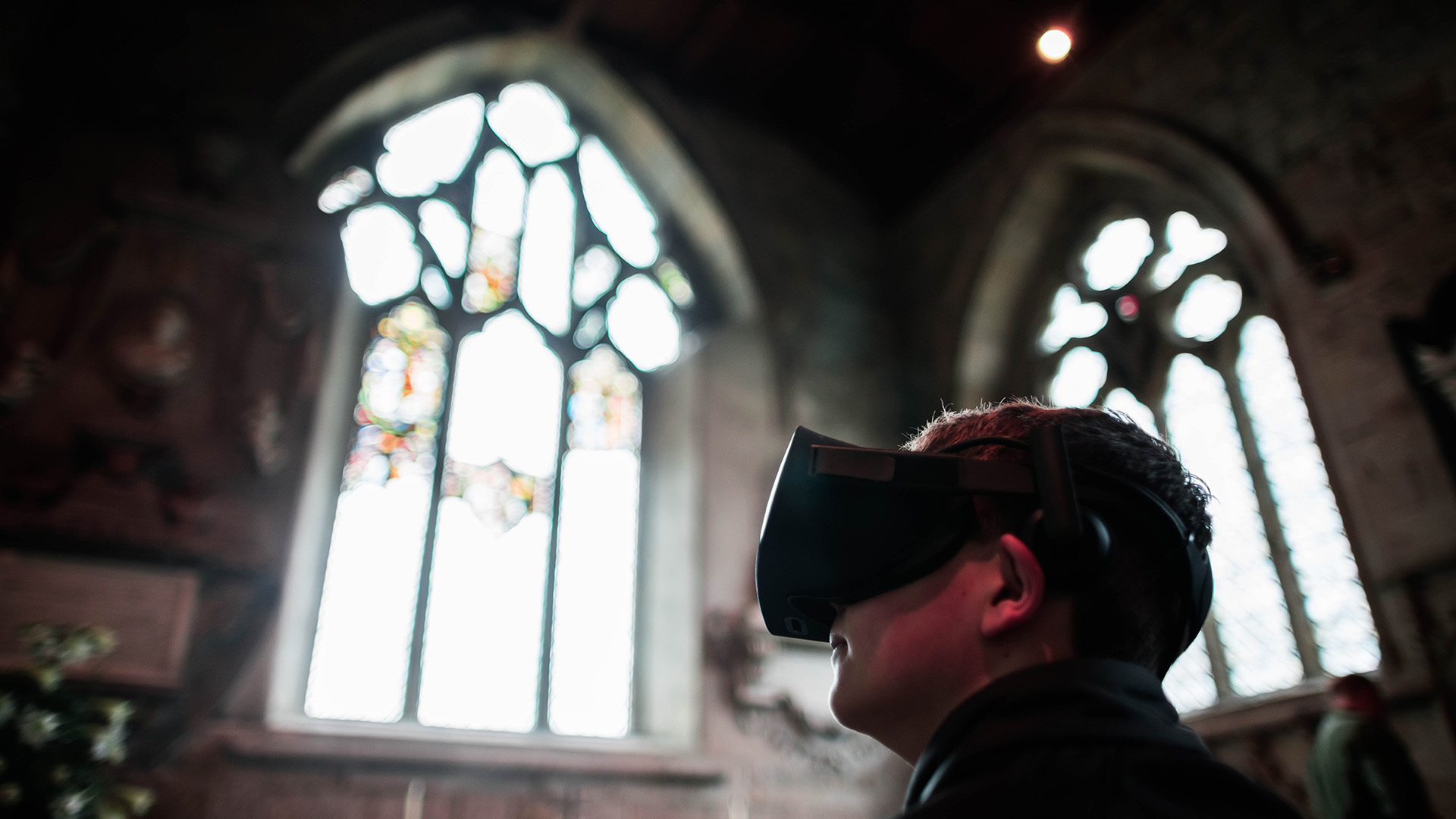 Rebranding the iconic Land's End Landmark
If you've ever been to Cornwall, it's very likely you've been to Land's End. It's a popular tourist and holiday destination, as well being home to the famous signpost, which marks the most westerly point of mainland England and the starting or finishing point for people making the epic Land's End to John O'Groats trek. Owned and operated by our client Heritage Great Britain, Land's End Landmark was crying out for a brand refresh. 
Now, we've had the pleasure of working on some special branding projects but this one was particularly memorable. We went on a real journey with Heritage Great Britain to develop a modern and bold brand identity that truly reflected everything the area has to offer, then rolling it out across a new website and all their marketing communications. It's safe to say we loved working on such an iconic brand.  
Read the full case study here.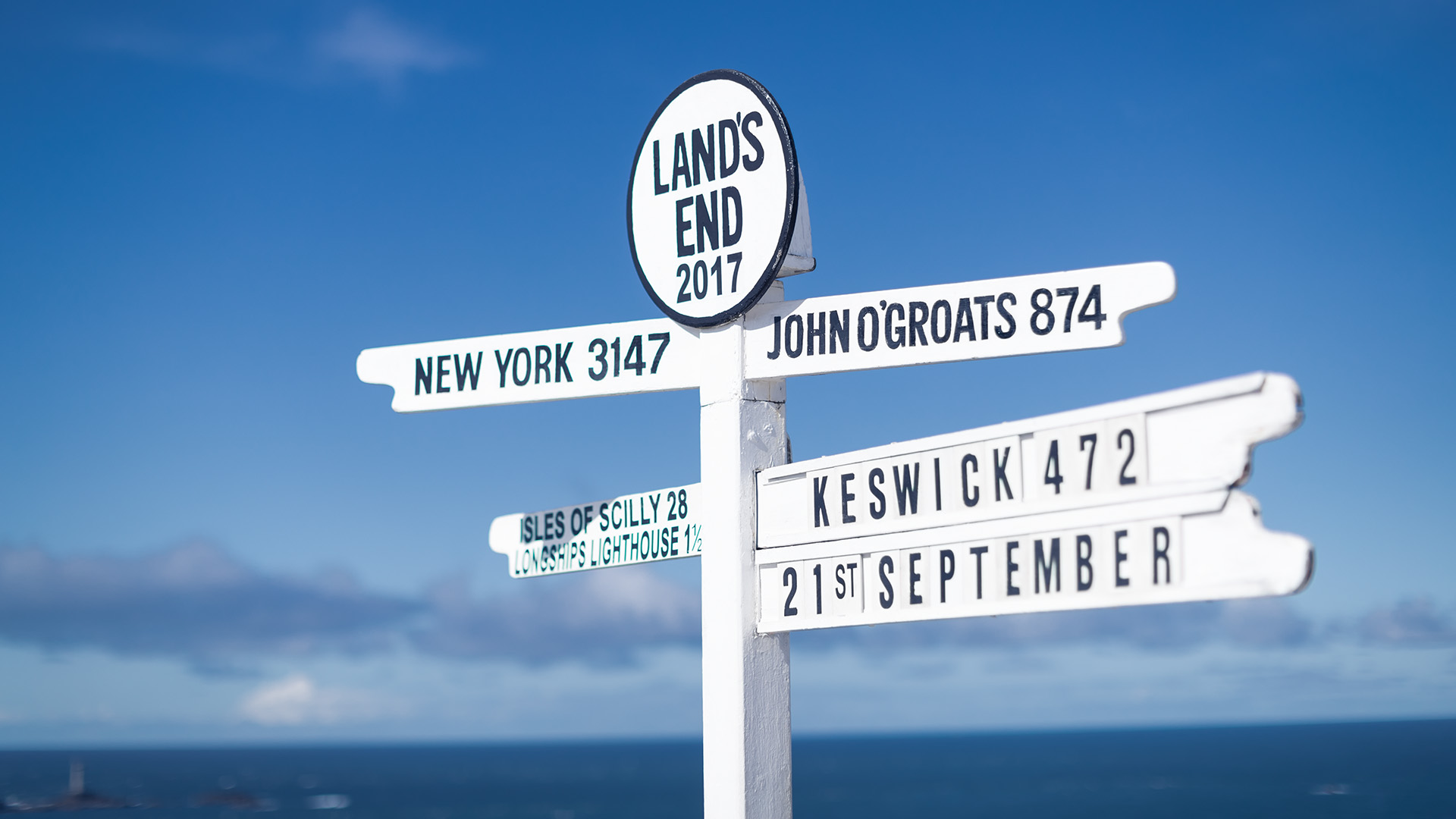 Opening the Royal Liver Building to the public for the first time
The Royal Liver Building stands proud at the heart of Liverpool, watching over the city as one of its 'Three Graces' and a cultural symbol of its history and its people. While it's been home to businesses for many decades, it was only in 2018 that the building threw open its doors to the public for the first time since its completion in 1911, welcoming visitors to the new Royal Liver Building 360 experience from the owners LiverBuildingCo and operators Heritage Great Britain. 
We were extremely privileged to be part of the Royal Liver Building's public opening by working on the brand, website and launch campaign for RLB360, which promised to offer global audiences the chance to tour some of the building's most hidden secrets and give them access to breathtaking views of the city from the 15th floor. Getting the chance to meet the late Gerry Marsden, a true music icon and local legend, was also very special. 
Read the full case study here.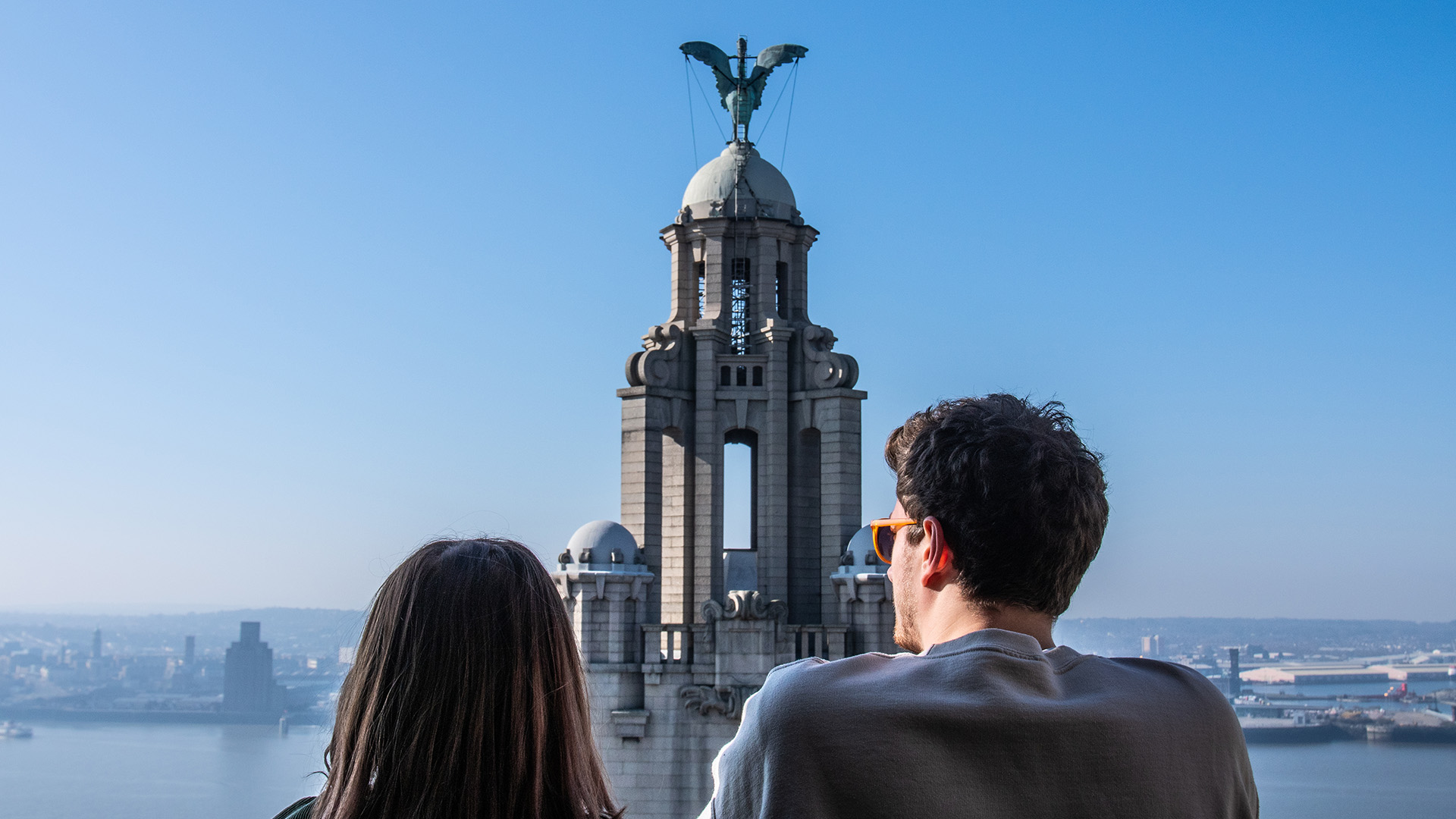 Predicting the future of society with WSP in the Middle East
Some projects you work on just stick with you, and all of the team agree that the campaign we produced for WSP in the Middle East was definitely one of them. We had the rare opportunity to fly out to Dubai and shoot a series of films interviewing leaders from across the business about the importance of future-ready thinking in the areas of technology, mobility and placemaking. We spoke to them at length about how the world might look in the years to come, and how WSP is tackling some of the world's problems to create a brighter future for humanity. 
It all resulted in a series of thought-provoking and engaging films that break the mould of B2B content marketing, as well as an accompanying social campaign and thought leadership hub that helps to set WSP apart from anyone else in the industry. What's also special about this project is how pertinent some of the predictions were in light of the Covid-19 pandemic that soon followed, and looking back now, it's almost spooky how spot on they were.  
Read the full case study here.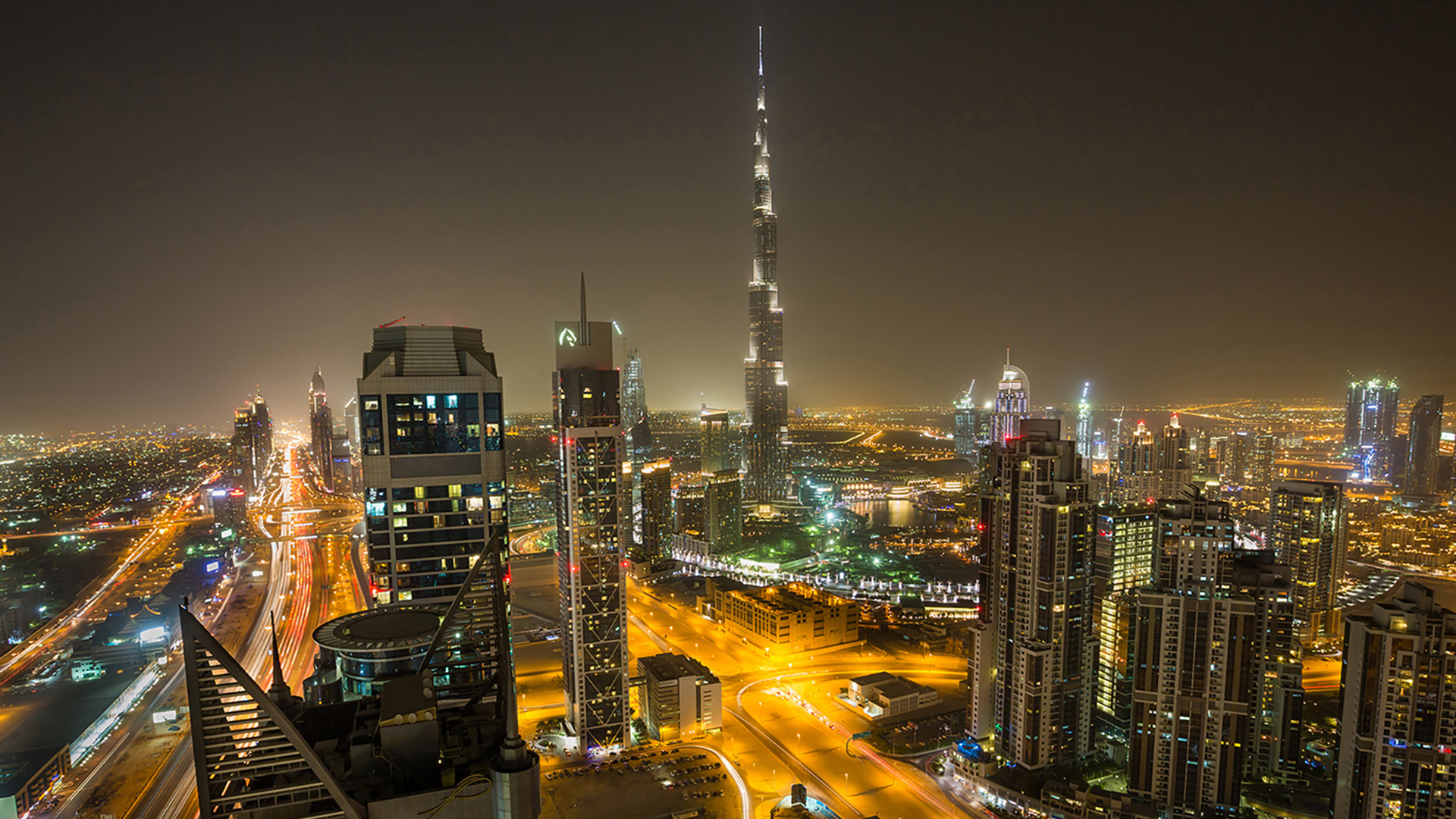 Helping PizzaExpress to become industry AR trailblazers
We're huge football fans and pizza lovers here at Holdens, so it was an absolute dream being able to work with PizzaExpress on an exciting brief to tie in with the World Cup in 2018. We had a lot of fun creating a table-top, mobile AR football game using Doughballs that kept diners busy at the table while they waited for their food to arrive. Fun and very addictive (we can vouch for that during hours of testing), Doughball Football became an instant hit. 
Not only was this project extremely enjoyable to work on, it was also groundbreaking at the time, helping PizzaExpress to become the first UK restaurant brand to integrate an AR game into its own app. With more than 400,000 app downloads since the game launched, it was great to see so many people falling in love with our own unique take on the beautiful game. 
Read the full case study here.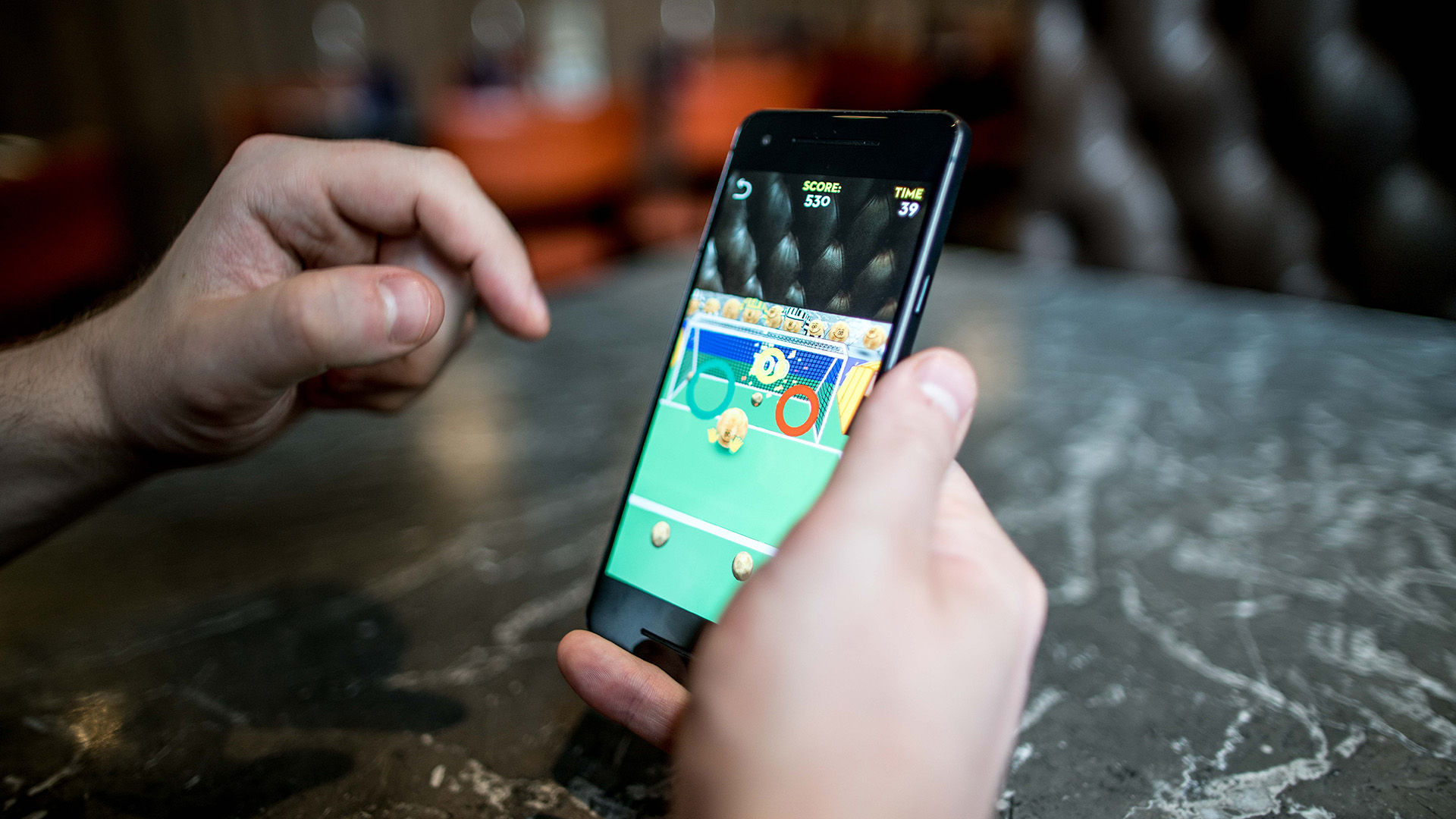 These are just a handful of our favourite pinch-me moment projects over recent years, but we could easily write plenty more blogs about some of the others we've been lucky enough to work on. In fact, we might just do that. Look out for those soon.