People just love a good story. And in a world dominated by moving image, the most compelling way for brands to tell stories is through video and motion design. From live action and 360° video to drone footage and animation, we've been producing engaging video and motion design work for decades.
Bring your brand to life through the wonders of video & motion design.
Video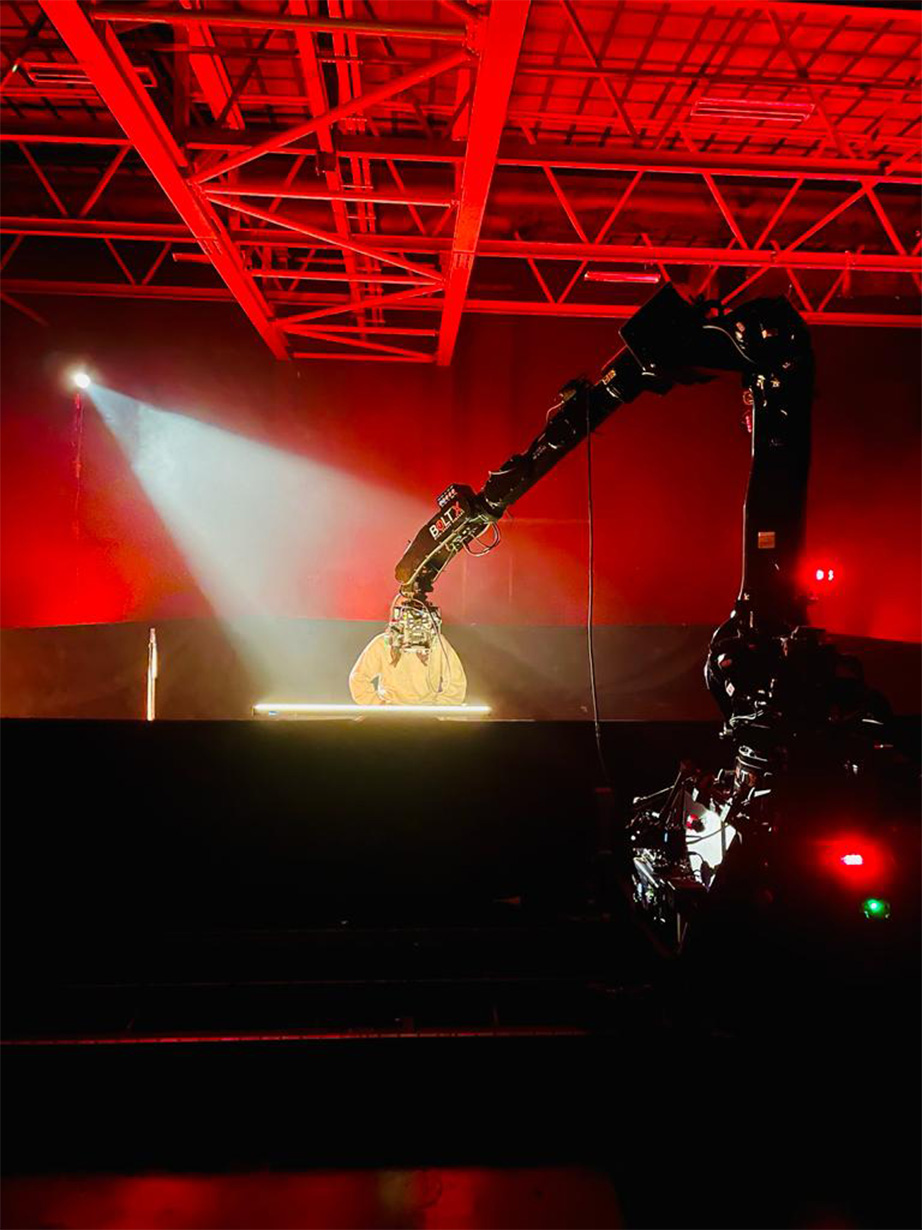 Live Action Video
There's something quite special about shooting live action video. Capturing real people in real places, a moment in time. Live action underpins a lot of the work we produce for clients, from short promotional videos and bite-sized content for social media to longer-form pieces such as interviews and documentary films. We've got a real knack for helping people to shine in front of a camera.
Location & Studio Shoots
When it comes to shooting video, finding the right location is paramount. If the story is best told on location, we'll research and recce the sites to make sure we capture everything we need. Depending on the brief and what the video is trying to achieve, we might recommend shooting all or parts of it in one of the many film-industry-standard studios we have access to.
Drone Video
Sometimes the brief calls for a bird's eye view to show the bigger picture. So for videos that need to demonstrate the sheer scale or size of something, such as a building, site or area of land, we utilise our drone capabilities to get those all-important money shots. Drone footage is perfect for giving the story you want to tell a new angle or taking it to new heights.
360° Video
Every video we produce has to make the viewer feel like they're part of the action. But the beauty of 360° video is, it really does. By using cutting-edge 360° video recording technology, we can transport viewers into another world, giving them a unique perspective that could only be achieved by physically being there. Perfect for creating a brand experience that leaves a real lasting impression.
Motion Design
Illustration
In a world where CGI is becoming the norm, there's something to be said for illustration that's completely hand drawn. Our team of talented illustrators like to keep it old school before they even go anywhere near a computer, putting pen to paper to create characters and scenes that are completely unique. Then it's over to our motion designers to really make these illustrations sing and dance.
3D Design & CGI
Sometimes brands need to recreate the world in 3D. Whether it's to get a complete 360° view of an interior design project or to showcase a product visualisation from all angles, there's nothing quite like seeing things in all their beautiful 3D glory. Our team of 3D and CGI artists and designers has the technology to capture real-world environments or objects and depict them digitally with incredible accuracy and detail.
2D Animation
There's a real art to 2D animation, one that's been around for over a century. And despite advances in 3D and CGI technology, 2D animation has stood the test of time and is still hugely popular. We're experts at pushing the boundaries of 2D animation to help brands paint a picture for audiences in ways that are beyond the realms of possibility for live action video.
3D Animation
3D gives your animation more depth, literally. It takes 2D animation one step further and creates a world that viewers feel like they could almost step into through the screen. We produce 3D animation to give the story we're telling a more realistic feel, or where the subject is more technical and complex as it enables us to show that little bit of extra detail.
Character Animation
We call our character animation team actors with a pencil, and for good reason. Bringing animated characters to life, whether it's in 2D or 3D, is no mean feat, and it requires an intelligent understanding of movement and behaviour as well as technical skills. We use character animation to make stories more engaging and emotive, plus getting our little friends to do the heavy lifting when filming real people isn't an option.
Check out some of our video and motion design work.